Sleep Safe with GOLGO 13 Eye Mask!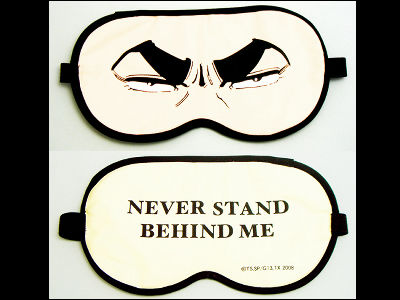 No chance of getting mugged wearing this, the inimitable sniper Duke Togo aka Golgo 13 will keep vigil while you sleep.

Read on for details and pics.
(Japanese)Golgo 13::Golgo 13 Eye Mask | Character Goods and Apparel COSPA

100% cotton with urethane padding. 20*10cm.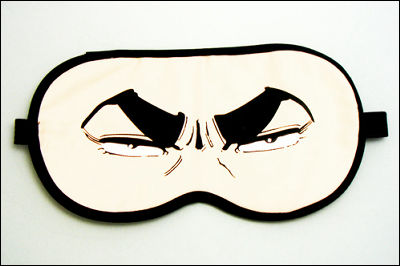 Never stand behind Golgo 13 unless you're ready to abandon your mortal existence.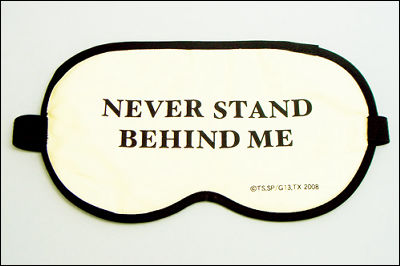 Admittedly, the model looks kind of queer, but this will surely scare the buggers away.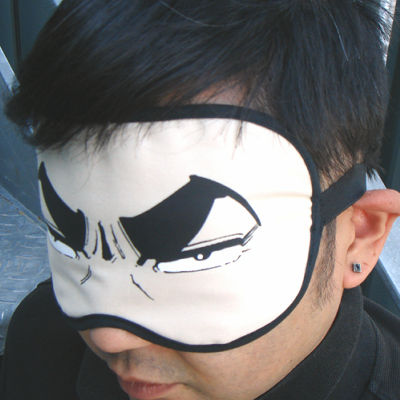 Available online at 1260 yen (about 13 USD) including tax.

Related Posts:
The legendary sniper Golgo 13's M16A2 rifle coming out as an airsoft gun. - GIGAZINE

Neon Genesis ASOGELION the Movie!! - GIGAZINE

Who is ultimately the strongest anime/manga character in the universe? - GIGAZINE

No, This is NOT a Kinky Underwear! -High Quality Costume of Doronjo from YATTERMAN - GIGAZINE

Obviously, Piccolo should be green -High Quality Costume of Piccolo from DRAGON BALL Z - GIGAZINE