"Cyber Figure ARis Official Guide Book" - Watch the virtual figure ARis showering in her room!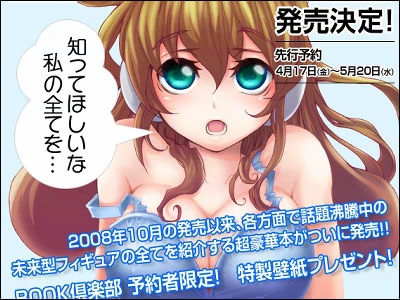 "Cyber Figure ARis" is the world's first Augmented Reality(AR) consumer product. Using the software, a webcam and a prop called Cyber CUBE(patent pending) you can interact with the digital maid figure ARis(pronounced Alice in Japan) by poking and moving the Cyber CUBE on your desk. ARis will react to your touch on the computer screen, you can undress her, tease her, please her, upset her or shower her with gifts.

"ARis" was released last October in Japan and sold more than 10,000 copies since then. An official guide book is to be published by Kodansha, now available for pre-order. The book comes with special feature "Cyber Props" including "ARis's room" where you can see what she's up to when not serving you.

Video and pics after the cut!
(Japanese)Kodansha BOOK CLUB: Cyber Figure ARis Official Guide Book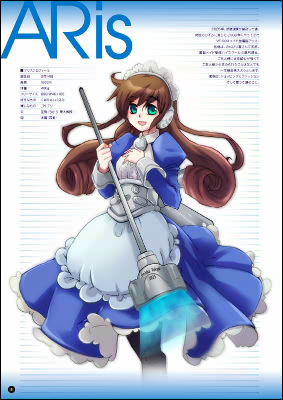 See this official promotional video to get the idea.

YouTube - Cyber Figure ARis PV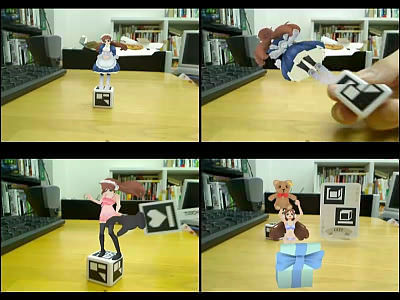 There's a video of "ARis's Room" on the book's website.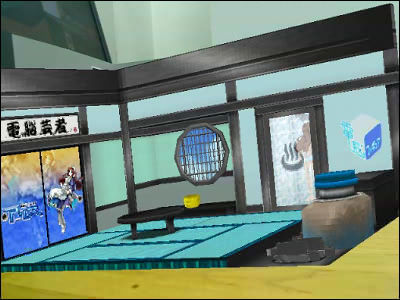 Making bed.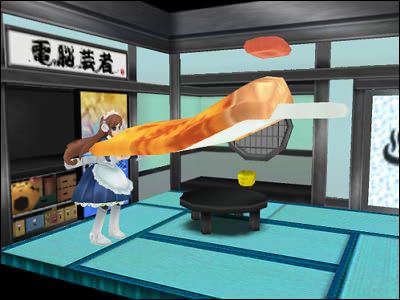 Showering.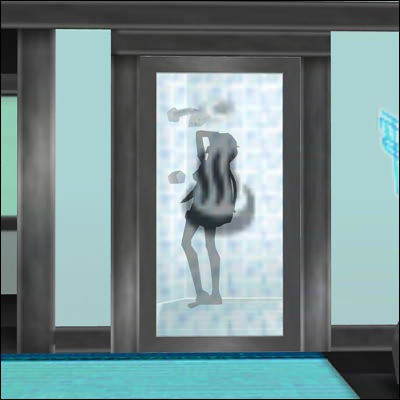 Meal time.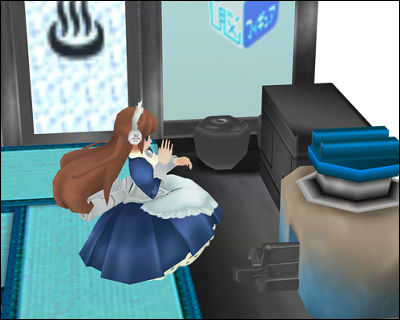 The book covers all motions and dialogues of ARis, tells the unknown story of how she came to be a maid, an interview of Yukana who voiced ARis and inside story of the product's development.

Housemaid clothes.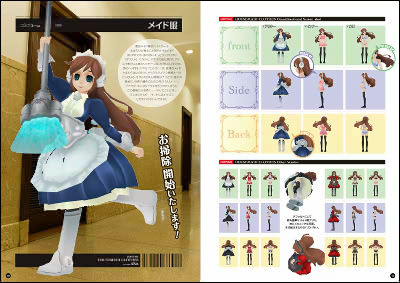 Plain clothes and swimsuits.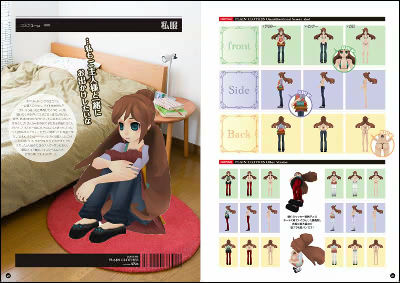 School uniform. The glasses are a nice touch.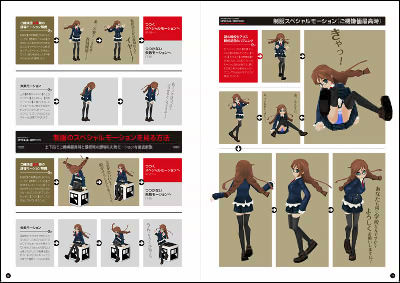 The book is priced at 3675 yen (about 38 dollars) including tax, accepting pre-orders until May 20th. To be shipped on June 5th.

Related Posts:
Photography Contest Focused on Figurines "Doll Situation Photo Contest" - GIGAZINE

"Bishojo Figure Yearbook 2008" covering the whole 700 girl figurines released last year - GIGAZINE

Figure-related Exposition "Wonder Festival" coming back in July - GIGAZINE