SAKI's Arcade Mahjong Game Came Out!

(This article was originally posted in Japanese at 23:33 Apr. 23, 2009)

An online match-up arcade mahjong game by SEGA featuring characters from TV anime Saki was announced at TAF 2009. This new version of "MJ4" was launched on April 22 in Japan, so we checked it out at our nearby arcade. Here's our review.

Videos and pics after the cut!
(Japanese)SEGA Network Match-Up Mahjong MJ4 Official Website

The game was installed in countless arcades, so we found no trouble locating one.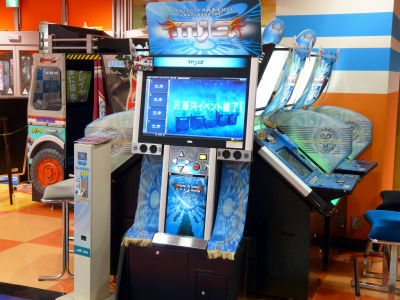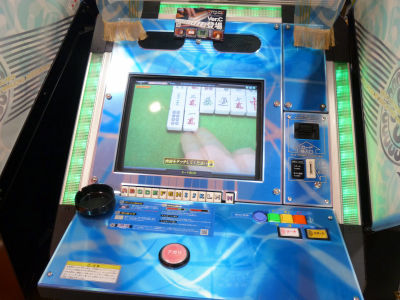 "Ver.C" is the latest model of MJ4.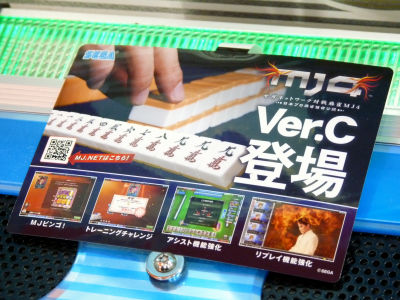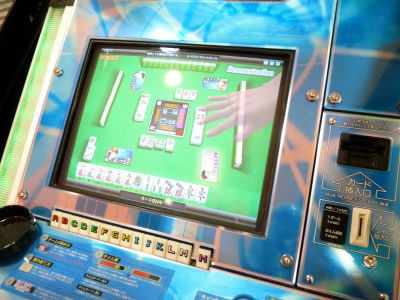 Purchase this card for 300 yen.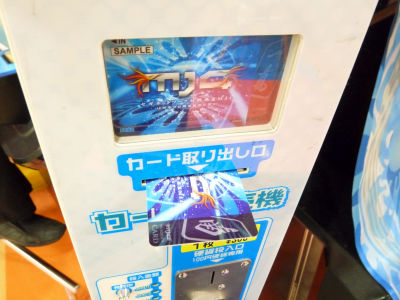 Register the card and start your game. Choose "Saki Single Mode" on the starting menu to play with characters from Saki. There are also "Online Match-Up Mode", "Training Mode" and "In-store Match-Up Mode".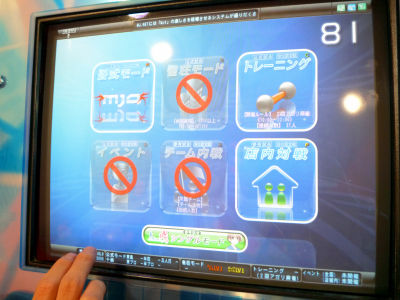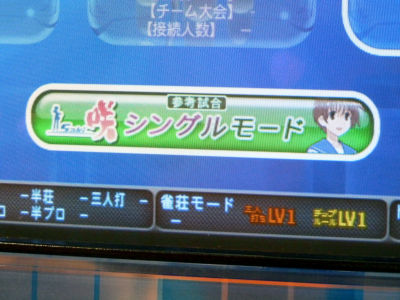 Looks like the meeting room of Kiyosumi High Mahjong Club.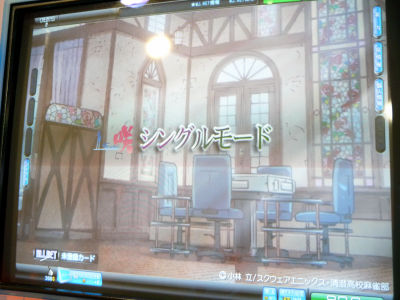 The first opponent was Nodoka Haramura.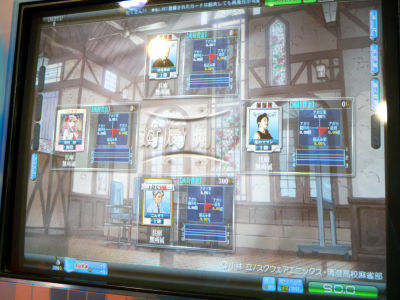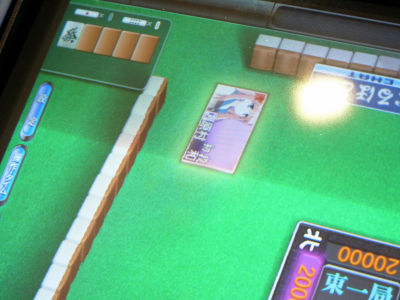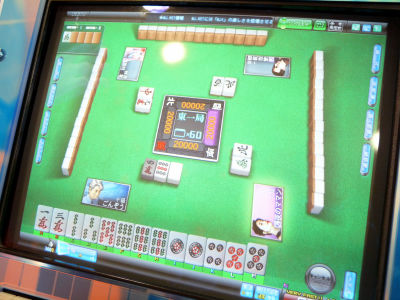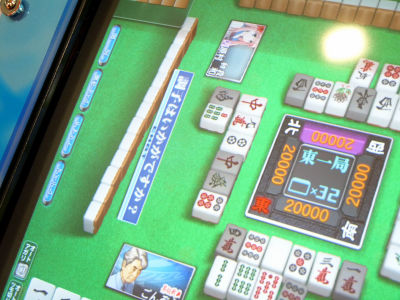 Atypical for Nodoka to end up third.


The game goes at a fast pace, you have to play quick.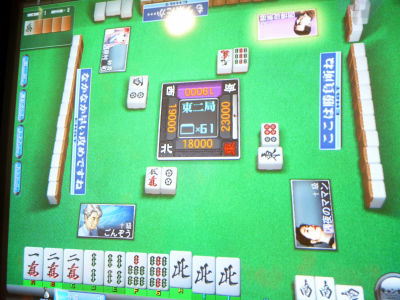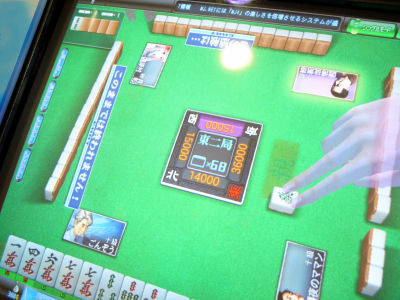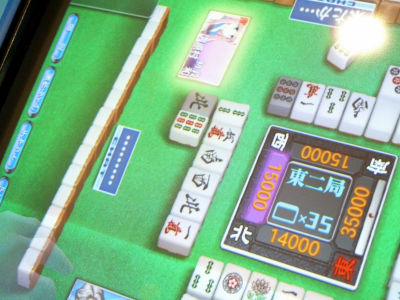 Looks like Nodoka was caught in a losing streak.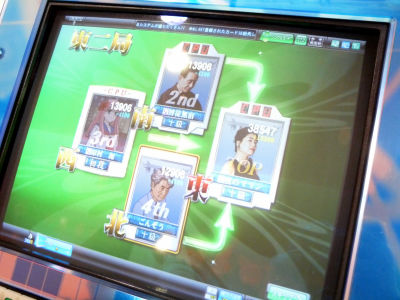 The round ended with neither the player nor Nodoka winning once.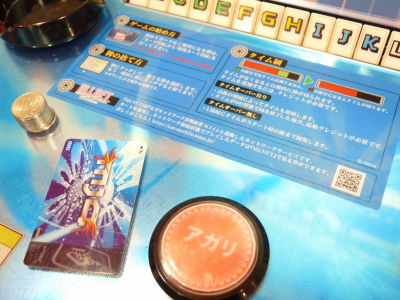 We gave it another go. This time, Youki Kataoka aka Tacos joined the game.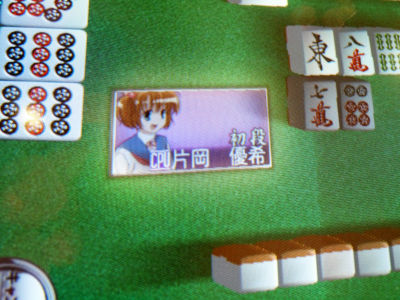 She plays quick and aggressive.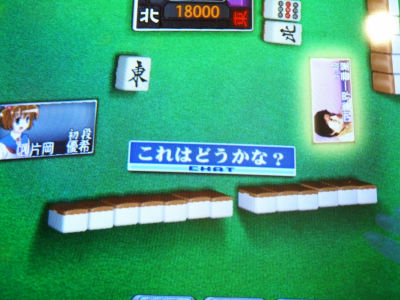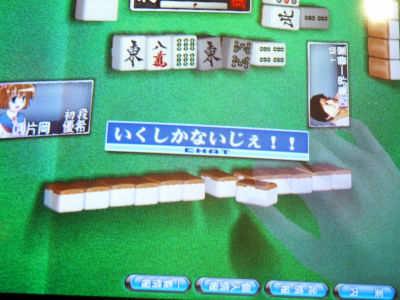 Her winning hand was Seven pairs.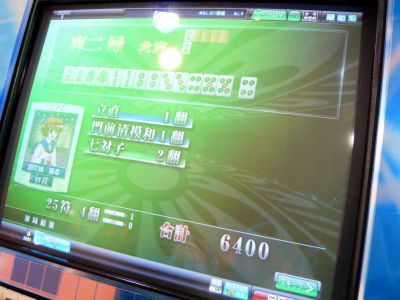 Youki stayed as the dealer and wiped the floor with us.


One more try. Heroine Saki Miyanaga joined the game.


She is notorious for her ability to score zero points every round. May be there's a chance to best her?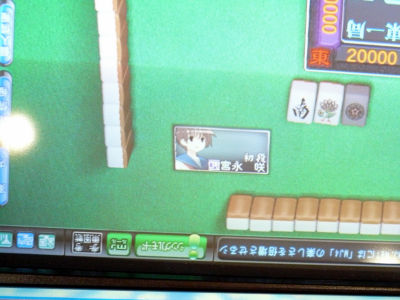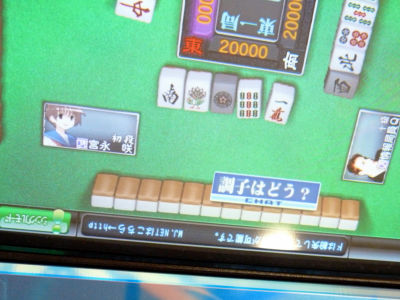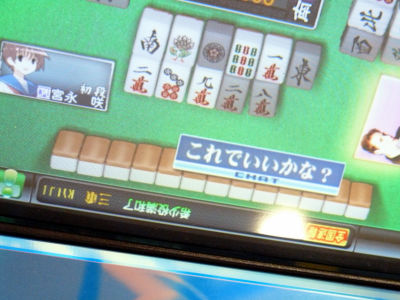 Saki lost easily the first turn.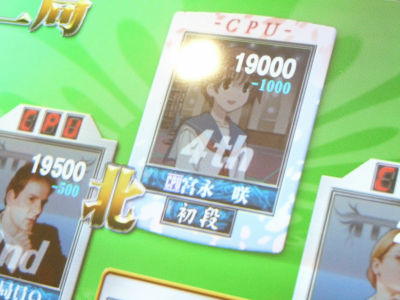 But the next turn, she quickly recovered her loss by winning Special tiles.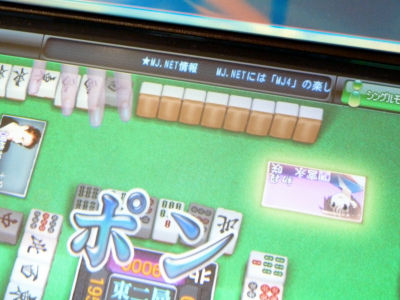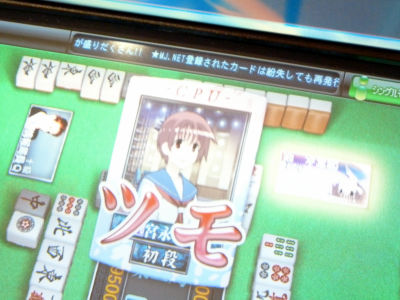 They say Japanese Mahjong is quite different from Hong Kong and Chinese Mahjong. It might be more close to Western Classical Mahjong since Mahjong was introduced to Japan by U.S. military after WW2.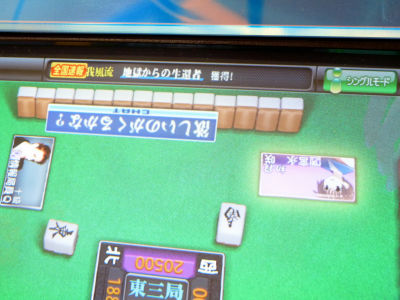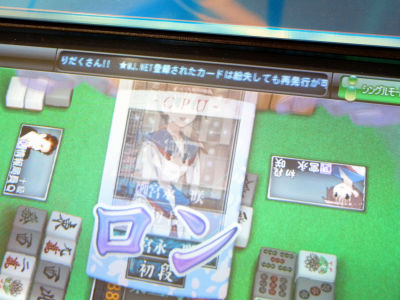 Winning and losing here and there, Saki was a quite competent player.


Other NPCs were better skilled than Saki characters, it seems. Looks like the characters from Saki was just making some guest appearance in "MJ4". They were slightly out of characters, certainly Nodoka should be more potent and Yuuki should lose her focus as the game progress.

All in all, it was kind of dissappointing when we were looking forward to animations and funs like in Higurashi no Naku Koro ni: Jong. We should live in hope for a console game adaption of Saki.

Related Posts:
Videos of talkative characters with slick movements in Demos of "Higurashi no Naku Koro ni Jong" - GIGAZINE

AOU2009: "Higurashi No Naku Koroni - Jong" - Mahjong game spinout of famous visual novel - GIGAZINE

TAF 2009: Bishojo Mahjong Anime SAKI is to come out as a Mahjong Game - GIGAZINE

Bishojo Mahjong Anime "Saki" to be aired from April 2009 - GIGAZINE

Mahjong Bishojo Anime "Saki" to be aired from Apr. 5th on TV Tokyo - GIGAZINE

Bishojo Mahjong Anime "Saki"'s concept sketches of rival characters - GIGAZINE