Freaky Cool USB Mouse with Real Tarantula and Scorpion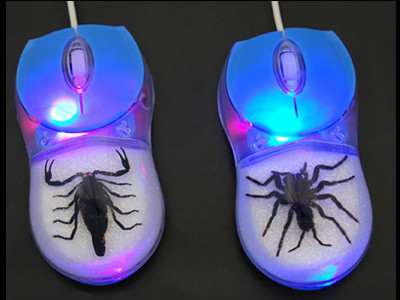 Deathly toxic creatures embalmed in optical mouse, with eerily blinking light to boot.

Hard to decide whether it's freaky-cool or plain freaky, but this uncommon gadget must be enticing to some insect-lovers or goth kids. And don't worry, it's got energy-saving mode so the light won't be perpetually blinking, your green conscience shall be intact.

Read on for details and pics.
THANKO RARE MONO SHOP:: Scorpion and Tarantula Mouse -Cool? Creepy? Perfect Gift for your weird friend!

"USB Tarantula Mouse" and "USB Sasori Mouse(USB Scorpion Mouse)" released by Thanko.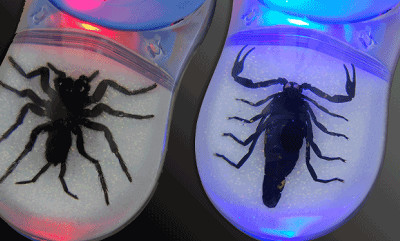 The tarantula and scorpion are embedded in gel so it won't move around in the dome.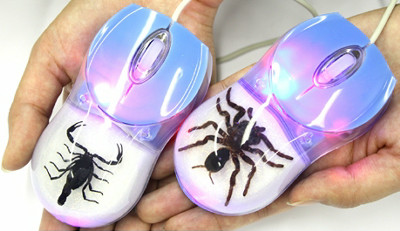 Dimensions.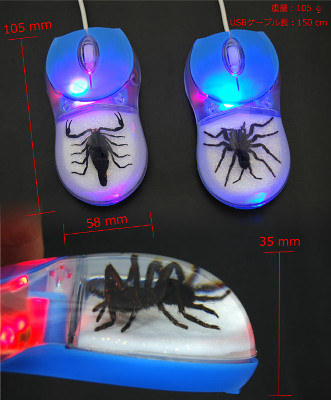 Tarantula: USBTARAM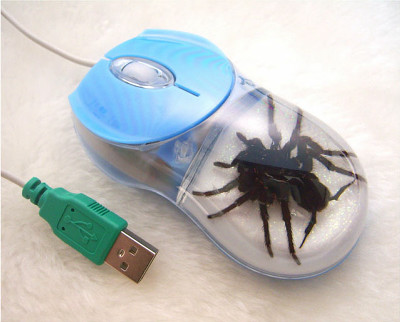 Scorpion: USBSPLMS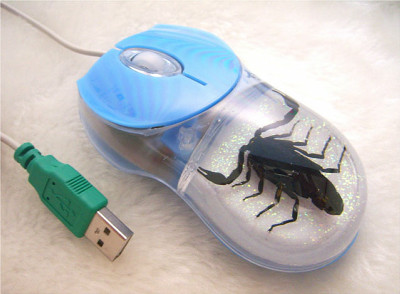 -Specifications-
Model Number: USBSPLMS / USBTARAM
Operating System: Windows / Mac OS
Interface: USB 1.1 / 2.0
Resolution: 800 DPI
Dimensions: 105 x 58 x 35 mm
Weight: 105g
Cable Length: 1.5m

Available online at 1480 yen (about 15 dollars) each, including tax.

Related Posts:
Wooden USB Memory with Post-it "USB Memo2ry" - GIGAZINE

"MoeSD" -the Micro SD featuring MOE-able characters released - GIGAZINE

Colourful KADOKESHI STICK Eraser with even more corners than KADOKESHI - GIGAZINE