Terminals for "XGP", WILLCOM's Next Generation PHS Network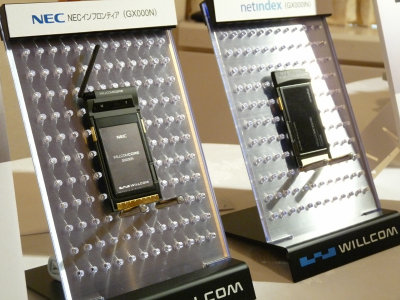 (This article was originally posted in Japanese at 13:28 Apr. 22, 2009)

WILLCOM announced their new "XGP" mobile network service based on PHS technology, to be launched on April 27th in limited area. Here's our photo review of the terminals and base-station devices.

Read on for details and pics.
This is the base-station to provide "XGP", WILLCOM's next generation PHS network.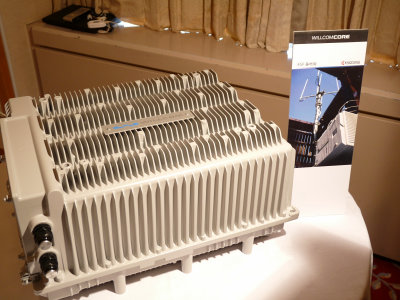 Two card-type terminal for "XGP" connection.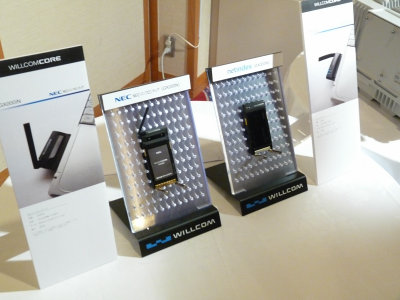 "GX000N" by NEC INFRONTIA and "GX000IN" by NetIndex.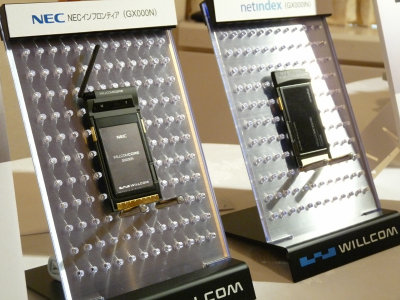 "GX000N", you can see a SIM card slot on the near side.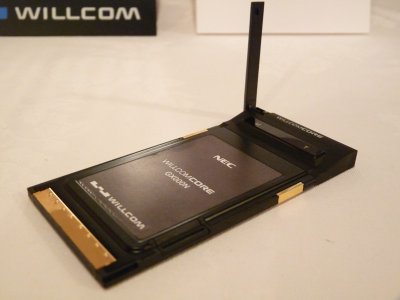 Product description board for "GX000N". Weight & Dimensions are 56(W) x 10(D) x 115(H) mm, 50g.


"GX000IN".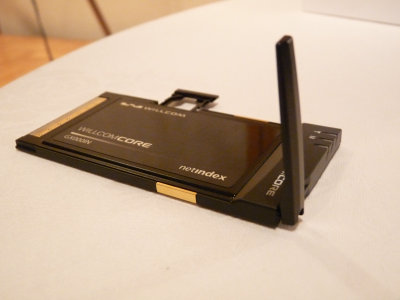 "GX000IN" is a bit smaller and lighter, 54(W) x 7.5(D) x 110(H) mm, 45g.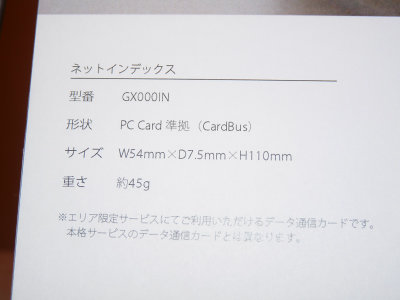 Compare it side by side.


As of 13:27 Apr. 22, 2009, details including the service rate and terminal's prices undisclosed.

Related Posts:
The video review of "WILLCOM NS", the latest PDA from WILLCOM and TOSHIBA - GIGAZINE

The Quick Photo Review of the new "WILLCOM NS(WS026T)" - GIGAZINE

Flash News: Willcom to Release "WILLCOM NS", PDA phone with Thin and Wide display - GIGAZINE

Extremely fast communication in low rate: "UQ WiMAX" starts their service. - GIGAZINE

Reviewing Willcom's newest phone device "BAUM" and "WX340" - GIGAZINE

Willcom to reveal their latest PHS phone "BAUM" and "WX340K", and other new customer services. - GIGAZINE