SQUARE ENIX Press Conference Report: Acquisition of Eidos known for Tomb Raider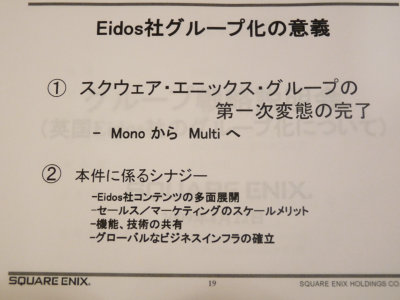 It was revealed today that SQUARE ENIX has made Eidos plc its subsidiary by acquiring all of the company's stock. Eidos is a British video game publisher and the holding company for the Eidos group of companies, including game developer Eidos Interactive best known for Tomb Raider series.

Read on for details.
The press conference was held here.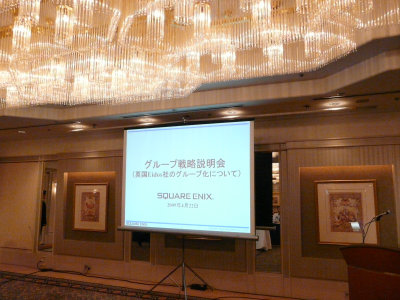 Yoichi Wada, CEO of SQUARE ENIX Group.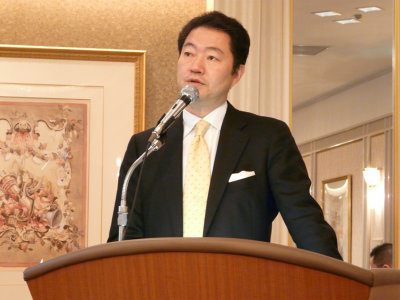 About the acquisition of Eidos.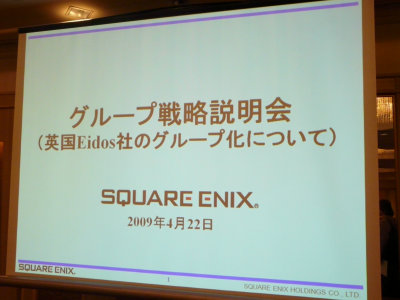 Company outline of Eidos.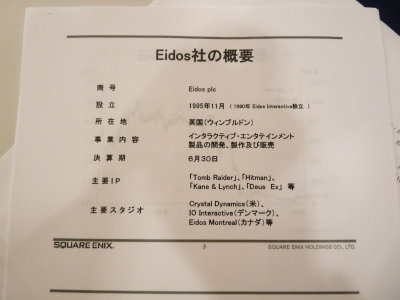 Business performance.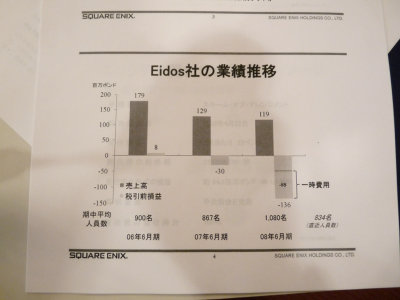 Stock rate.


Brief summary of the acquisition.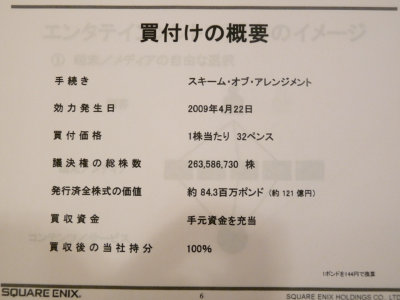 Including Eidos, Square Enix Holdings consists of three groups.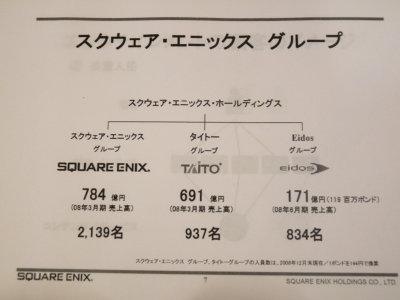 With "Tomb Raider" and "Hitman" added to their existing "Final Fantasy", "DragonQuest" and "Kingdom Hearts" series, Square Enix will have five major titles as the bedrock of the group.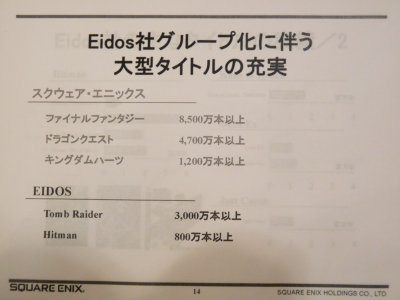 Sales performance of Tomb Raider series.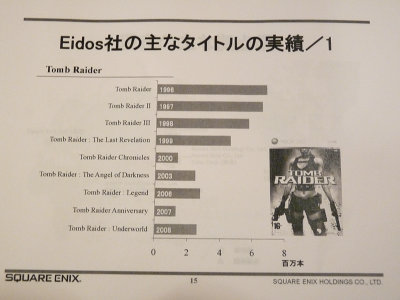 Hitman series seems to be doing pretty good, too.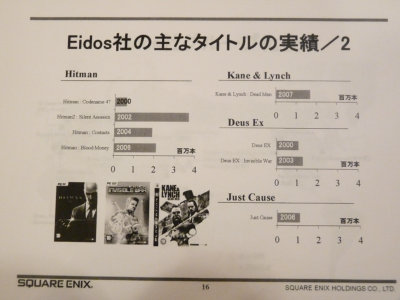 Square Enix's headquarters.


After acquiring Eidos, their business hub will spread all around the world.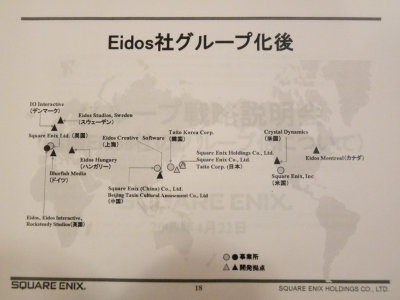 The first stage of Square Enix's transformation is completed by this.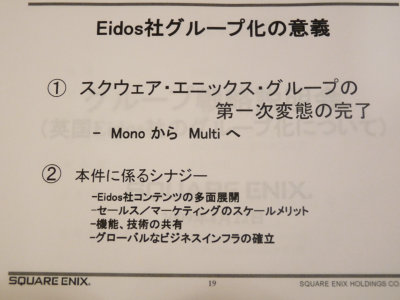 Related Posts:
Trailers of Square Enix's New Shooter Game "0 day Attack on Earth" and Project CUBE - GIGAZINE

Video and Screenshots of Final Fantasy XIII Demo - GIGAZINE

New Square Enix RPG "Blood of Bahamut" - GIGAZINE

Square Enix gives up the friendly takeover of TECMO - GIGAZINE

TECMO and KOEI went into conference for merger, dismissing the takeover offer by Square Enix - GIGAZINE