Turn Every Anime illustration to Tohou taste with "Yukkurizer CGI"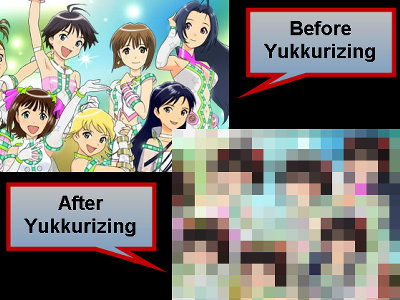 (This article was originally posted in Japanese at 12:59 Apr. 17, 2009.)

With its absurdity, "Yukkuri Shiteittene!" has been one of the most known and doesn't-mean-anything Internet jargon in Japan. The characters from Doujin shooter game "Tohou Project" suddenly appear in the middle of conversation at forums, ignoring every context and yelling out "Yukkuri Siteittene!(Enjoy your stay!)".

What happens if every face of anime characters turned into "Yukkuri" characters? An anime-fan programmer wrote a little code with Perl language to examine this bizarre hypothesis.

Read on for details of this nonsense Perl script.

(JP)Yukkurizer - CGI to turn every anime characters to "Yukkuri"

The "Yukkurizer CGI" has been open to public since Apr. 12. Utilizing Perl module "Imager::AnimeFace" as the face detection engine, Yukkurizer CGI automatically detects the face in the loaded images and merges the face of Reimu Hakurei onto it.

The original ascii-art of "Yukkuri Shiteittene!"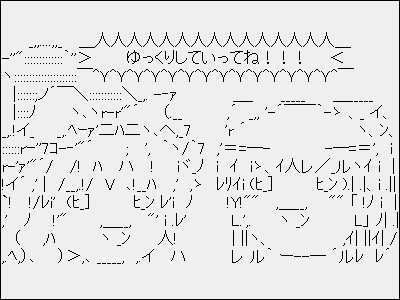 Before Yukkurizing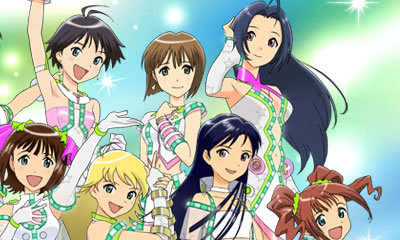 After Yukkurizing. What a...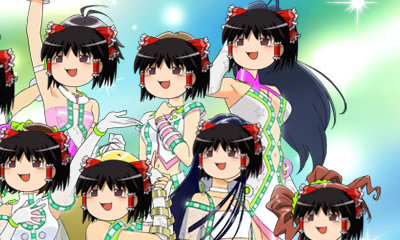 It reminds me of the Sci-Fi anime Ghost in the Shell: Stand Alone Complex. The criminal hacker "Laughing Man" used the visual effect like this to camouflage his image in the TV screen.

If you want to develop some other scripts, check out the demo script of Image::AnimeFace. For binaries and sources, check out the author's weblog.

Related Post:
"DRAGON WARRIOR" script generates images with your favorite line - GIGAZINE

Seventeen till we die!! Seventeenage generator tells how old you are in seventeenage (seventeen and - GIGAZINE

Lelouch and C.C. of "Code Geass" will voice your favorite line - GIGAZINE

in Posted by darkhorse_log