Flash News: Willcom to Release "WILLCOM NS", PDA phone with Thin and Wide display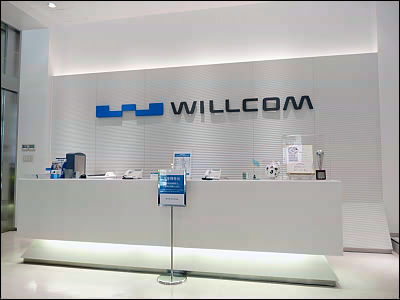 (This article was originally posted in Japanese at 12:48 Apr. 15, 2009.)

Willcom announced their new "WILLCOM NS" Thin-and-Wide display PDA at their headquarter building.

Read on for detail.

The press conference to be held from 13:00. Seems to be the announcement of Toshiba's new handset.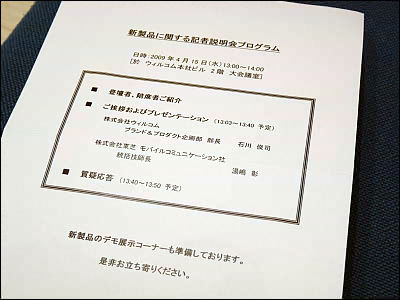 Now preparing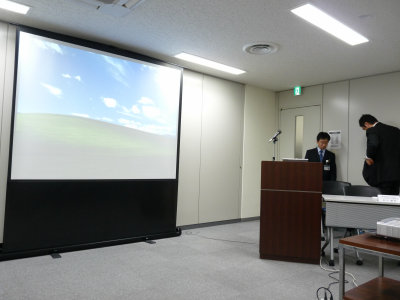 "New products briefing"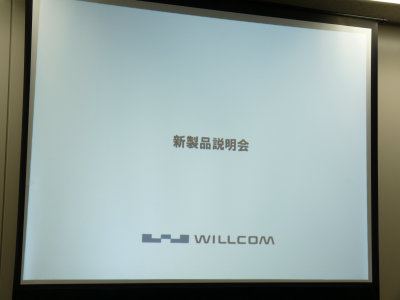 Left: Shunji Ishikawa, director of brand and products dept. of WILLCOM co. Right: Akira Yujima, Engineer in Chief of Toshiba Mobile Communication Co.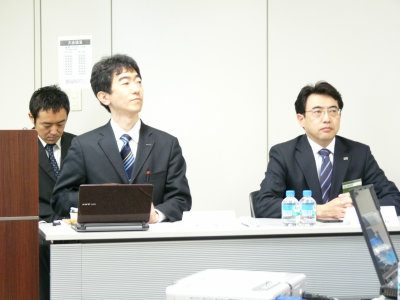 "Summary of today's briefing"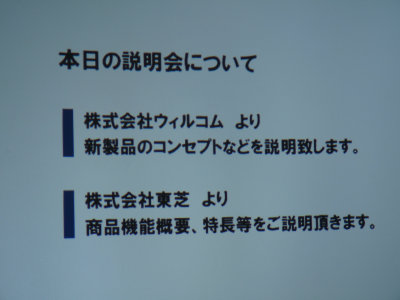 Introduction to what WILLCOM has been working on recently, which is reflected to the new product.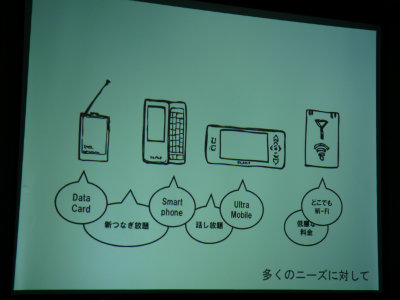 They picked up essential factors for their new mobile terminal.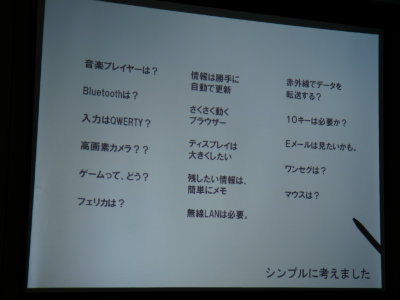 This is the result, "WILLCOM NS". "Mobile Stationary" is the concept of the product.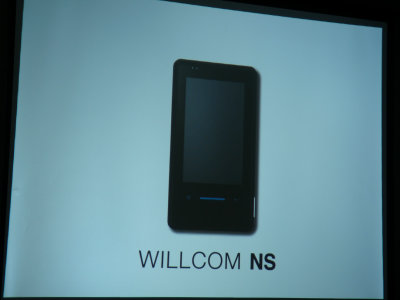 Seems handy to carry about.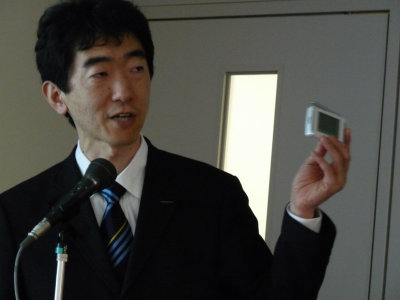 Thin enough for your notebook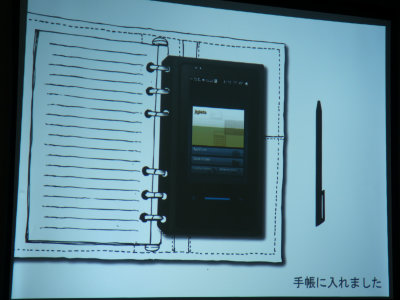 Toshiba's strategy for mobile equipments market.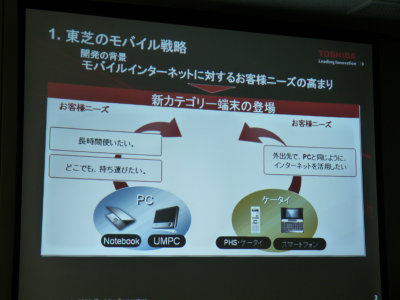 Thin, wide, and good endurance with a wide display and a big battery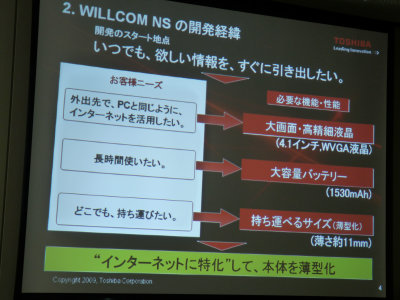 "WILLCOM NS, the Internet terminal to port with your notebook"


Much customizable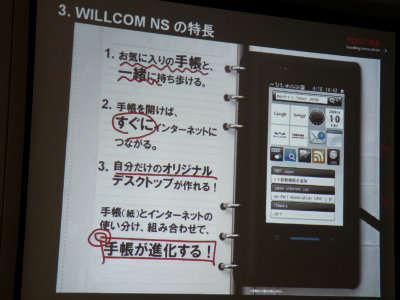 "How to operate"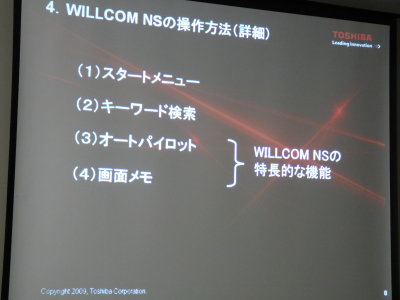 How to show "Start Menu"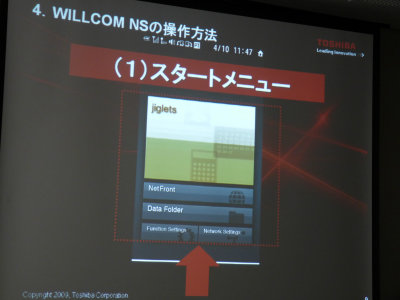 To show the menu, run "jiglets"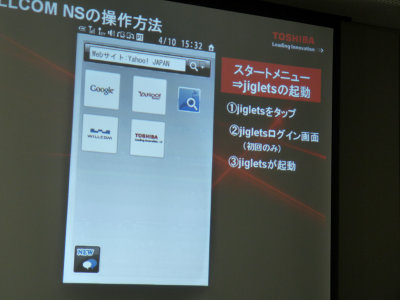 "Net Front" is adopted as its web browser.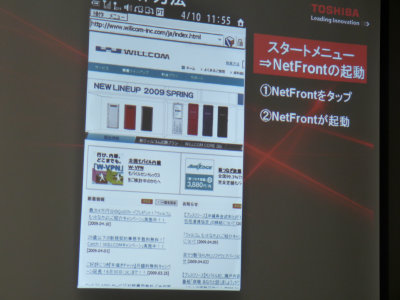 Entering search queries with software keyboard interface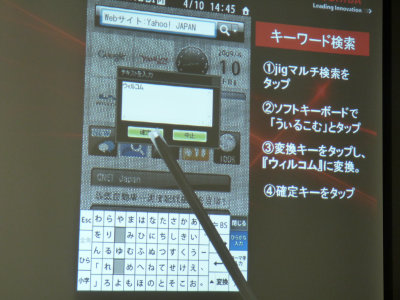 "Auto Pilot Function" to crawl around the web and gather information while you are sleeping.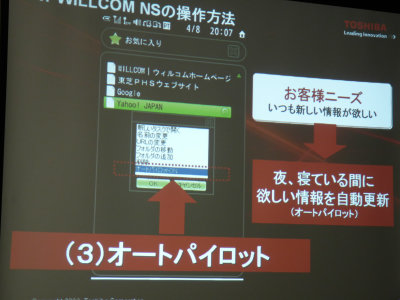 "Display Memorizing"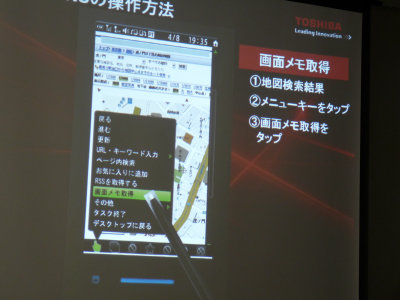 You can access the memorized web page anytime you want without Internet access.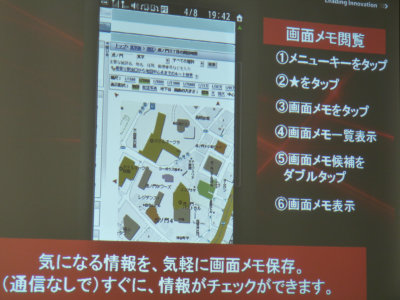 The price and fee. The device is for 2000*24 = 48000 yen + 4800 yen as an initial payment. Monthly fee will be 980 yen if you applied "Shin Tsunagi Houdai(Unlimited Internet Connection)" plan.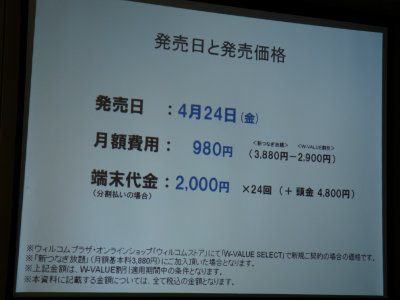 Spec. Supports wireless LAN connection in addition to W-SIM. Uses micro SDHC. The software supports PDFs, major image formats, and Flash Lite 3.1 files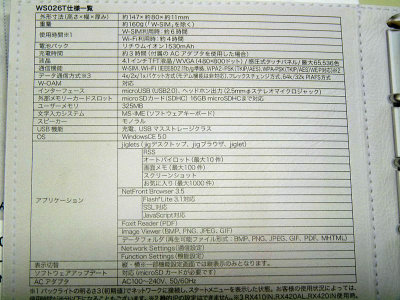 Continued to:
GIGAZINE - The Quick Photo Review of the new "WILLCOM NS(WS026T)"

The video review of "WILLCOM NS", the latest PDA from WILLCOM and TOSHIBA - GIGAZINE

Related Post:
Now "E-money ready". Willcom's new phone devices for 2009 spring revealed today. - GIGAZINE

Willcom to reveal their latest PHS phone "BAUM" and "WX340K", and other new customer services. - GIGAZINE

Reviewing Willcom's newest phone device "BAUM" and "WX340" - GIGAZINE

KDDI revealed today new cell phone lineup for 2009 spring sales - GIGAZINE