The Quick Photo Review of the new "WILLCOM NS(WS026T)"

(This article was originally posted in Japanese at 14:11 Apr. 15, 2009.)

So here's the close review of Willcom's new PDA "WILLCOM NS(Model No. WS026T)", revealed today. It's the PDA designed to be fixed into your bible-sized filofax. So how's its usability?

Read on for detailed photos and review.
Touching the display with attached stylus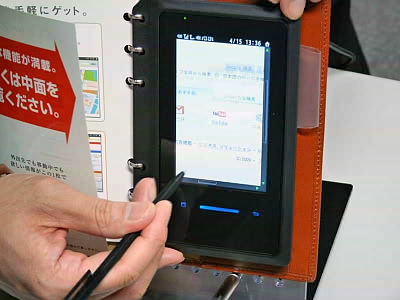 Browsers and user interfaces are quick and smooth enough to use.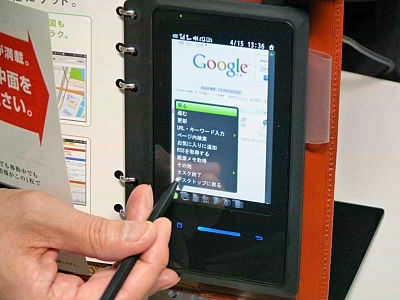 Compare its size with filofax notebook.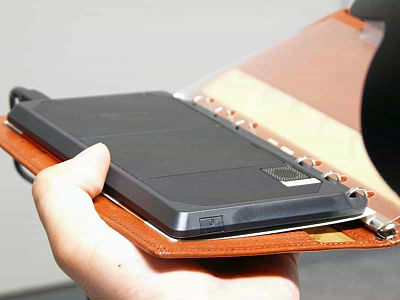 About 11mm(about 0.4") in thickness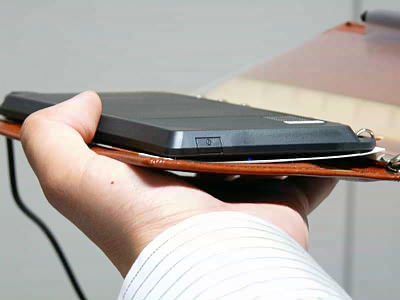 The adapter to attach to notebook. Made of silicone rubber-like material. Imagine the protector for your mobile HDD or iPods. It's easy to remove it from the PDA, but rather hard to snap it on.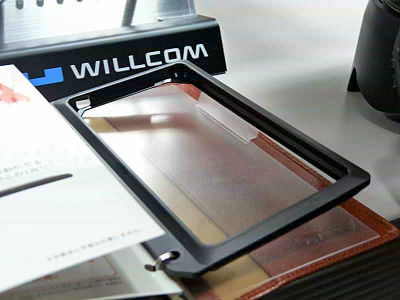 The stylus. It's surprising that PDA itself doesn't has a space to store this stylus. You have to put it in your pocket or a pen holder of your notebook.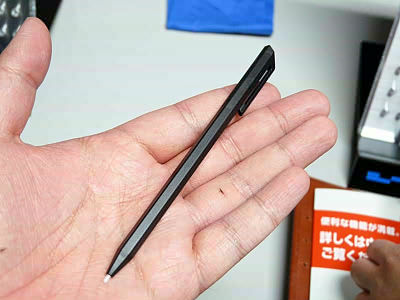 Displaying Google web page from its browser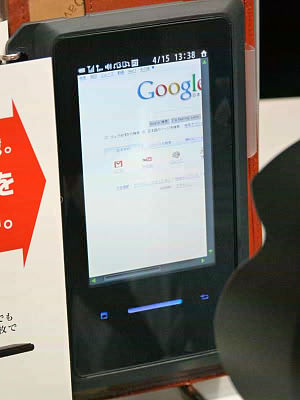 For firm operation, you had better click with your stylus rather than use your finger.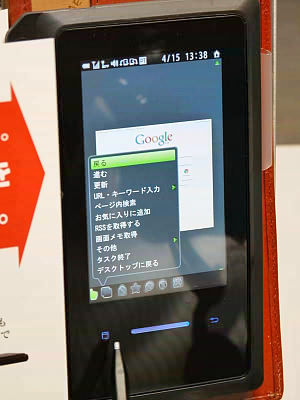 Wide viewing angle.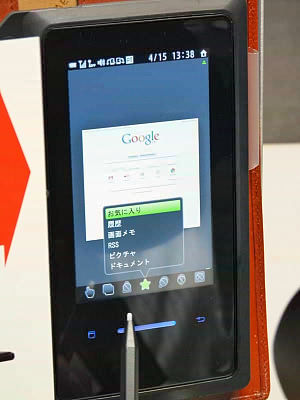 Connecting to "jiglets". It seems to need more bandwidth for smoother operation.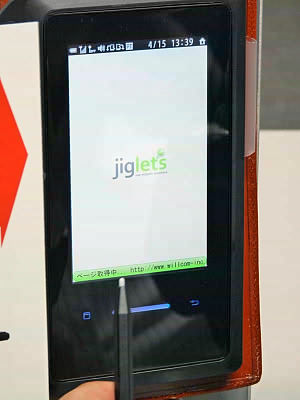 The wide display makes it comfortable to loook through the web page.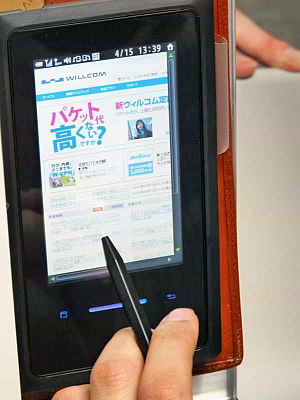 You may rotate the display.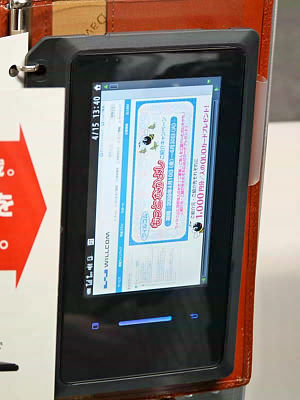 From side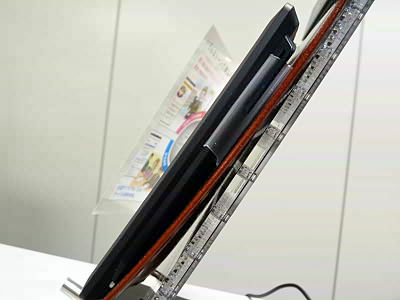 From above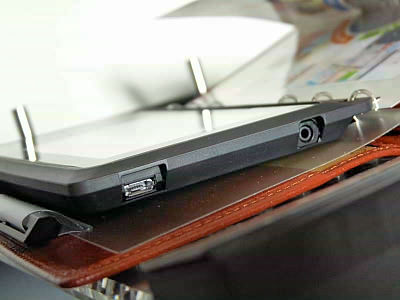 For more information and spec, see the official site.
WILLCOM|WILLCOM NS

Related Post:
Now "E-money ready". Willcom's new phone devices for 2009 spring revealed today. - GIGAZINE

Willcom to reveal their latest PHS phone "BAUM" and "WX340K", and other new customer services. - GIGAZINE

Reviewing Willcom's newest phone device "BAUM" and "WX340" - GIGAZINE

KDDI revealed today new cell phone lineup for 2009 spring sales - GIGAZINE