NHK's "Anime Nodojiman" accepts application for "National Anime Karaoke Battle Royale"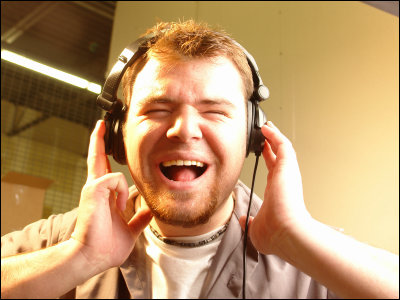 (This article was originally posted in Japanese at 11:59 Mar. 20, 2009.)

"Nodo Jiman" is an amateur karaoke competition TV program by NHK which has been gaining nation wide popularity since its start as a radio program in 1946. Every weekend, the program broadcasts the massive competition including all-time standards to the latest pop music.

And for this time, NHK is going to have an "anime song only" karaoke competition, accepting application for qualifying trial from all over Japan. The final will be broadcasted on TV and has some gorgeous guests like Ichirou "Aniki" Mizuki, Masako Nozawa of Dragon Ball, Toru Furuya of Saint Seiya, anime composer Kohei Tanaka of Sakura Taisen series and so on.

Read on for detail.

(Japanese)From kindergarteners to matureds - Accepting application of who wants to sing Anime Songs
Event Descriptions and Applications | Event Information | NHK (Japan Broadcasting Corporation)

According to the page, now they are accepting applications for qualifying-trial held at NHK Osaka hall on May 3rd (Sun). The application must be sent by Apr. 14th by reply-paid post card. You may participate either solo or in a group.

The 15 winners of the trial can participate in the final on the next day May 4th (Mon). In the final, Ichiro Mizuki and May'n appears as the guest singer. The judges are chosen from anime big names such as writer Toshio Okada, composer Kohei Tanaka, AKB48's choreographer Mayumi Natu, Masako Nozawa and Toru Furuya.

There are some songs which needs many singers like "1000% SPARKING" or "Happy Material" from "Negima!: Magister Negi Magi". It will be great if there's a group to sing these. We are so exicited to see the program.

Related Post:
TAF 2009: Teenage voice actress Rina Hidaka and singer Azumi Inoue promoting "Before Green Gables" - GIGAZINE

TAF 2009: MINKY MOMO Concert with original voice actress Mami Koyama and singer Manami Komori - GIGAZINE

Can't Hatsune Miku's songs be considered "Music"? - GIGAZINE

Theme songs of "DEATH SMILES 2" and others performed at "Cave Town Pop Song Show" in AOU2009 - GIGAZINE