Tokyo Motorcycle Show 2009: Super Machines from KAMEN RIDER series, CUTIE HONEY, WILD HOGS and more!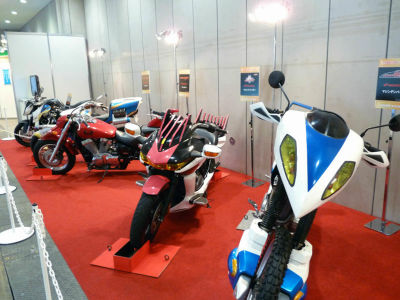 (This article was originally posted in Japanese at 14:24 Mar. 27, 2009)

Iconic motorcycles featured in various movies and TV series including Kamen Rider Decade, Kamen Rider Den-O, Kamen Rider Kiva, Cutie Honey, Wild Hogs and even the famous Vespa from Roman Holiday were on display at the 36th Tokyo Motorcycle Show held from March 27 at TOKYO BIG SIGHT.

Pics after the cut!
Machines of your fancy.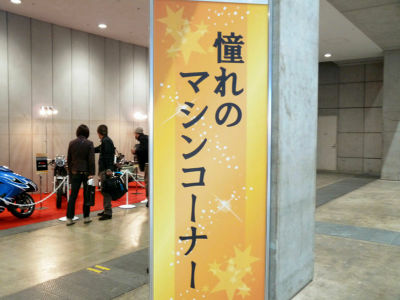 Impressive lineup.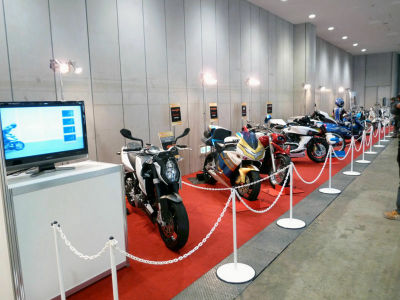 Harley-Davidson FLSTF Fat Boy from the 2007 movie Wild Hogs.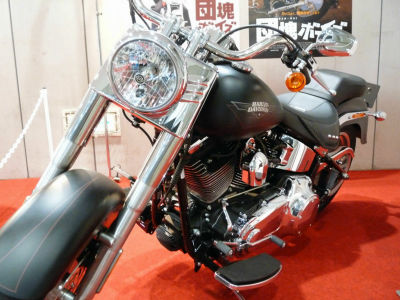 VESPA P150E from the TV drama Tantei Monogatari (detective story) starring late Yusaku Matsuda.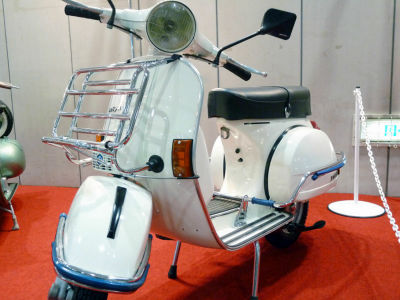 VESPA125 from the 1953 film Roman Holiday.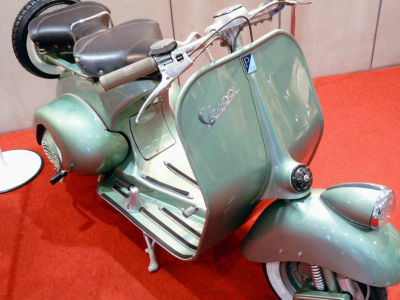 YAMAHA TW custom used in Japanese TV series Beautiful Life.


YAMAHA SR from another Japanese TV drama Good Luck!!.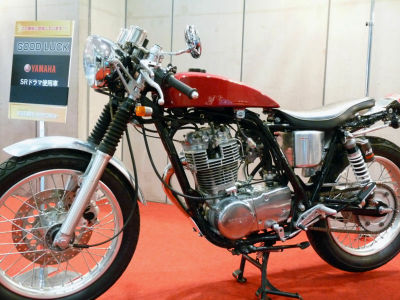 YAMAHA Hurricane Magnum (based on Grand Magesty) from the 2004 live-action film Cutie Honey.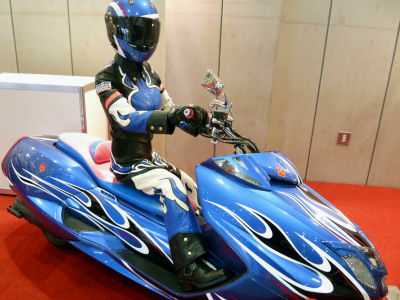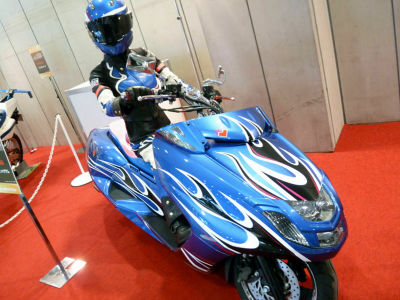 Machine Den-Bird(based on HONDA XR250) from the tokusatsu series Kamen Rider Den-O.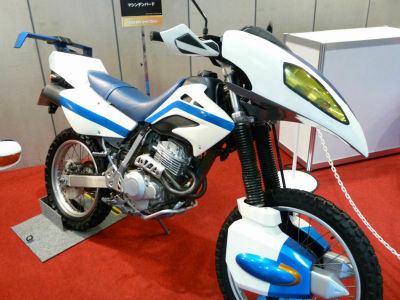 Machine Decader (based on HONDA DN-01) from Kamen Rider Decade.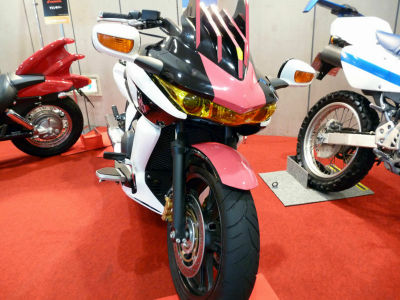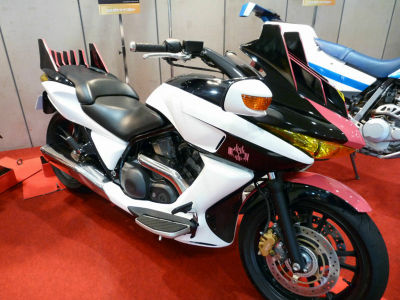 Machine Kivar (based on HONDA Shadow 750) from Kamen Rider Kiva.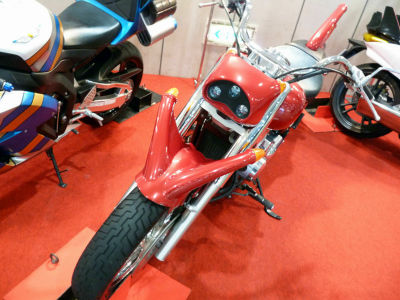 Ixalion (HONDA CBR1000RR), also from Kamen Rider Kiva.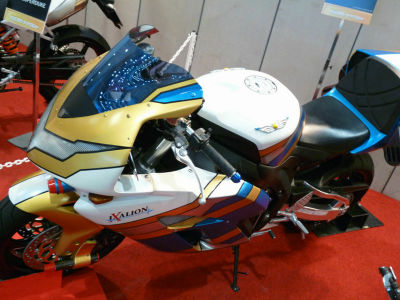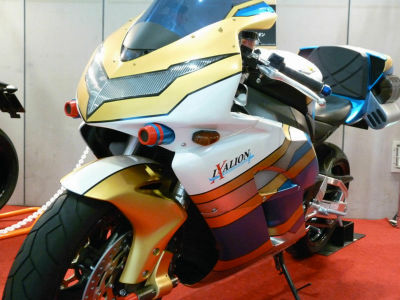 KTM 990 SUPERDUKE featured in a Japanese TV ad for Aron Alpha (Krazy Glue).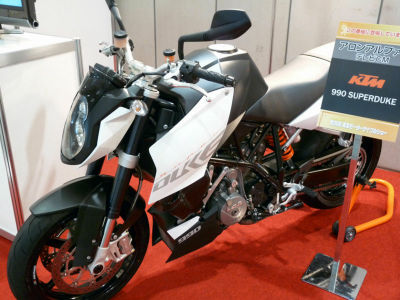 Related Posts:
"Godzilla 5th Form Pattern" is more than amazing, with Kamata, Shinagawa, Kamakura Form Figures - GIGAZINE

Interview with Mamoru Oshii: Details of Releasing "The Next Generation -Patlabor-" Director's Cut - GIGAZINE

Highway Night Bus "COCOON" by WILLER EXPRESS Secures Private Spaces For All Passengers - GIGAZINE

"Nissin Cup Noodles Matcha Seafood Flavor" Review: What Does Green Noodle Taste Like? - GIGAZINE

Interview with Fumito Ueda, "The Last Guardian" Game Director and Designer - GIGAZINE

TAF 2009: Booth Babes in Cosplays - STAR BLAZERS, FULLMETAL ALCHEMIST, GURREN LAGANN and many more! - GIGAZINE

Kawasaki Industries to develop turbo-charged motorcycle for the green race - GIGAZINE

"Maniwa", a light, strong, and "green" wooden sports car - GIGAZINE

TAF 2009: Return of 009? "Cyborg 009" featured largely in Ishinomori Production - GIGAZINE