Photo Imaging Expo 2009: Sony's super panorama camera "DSC-HX1"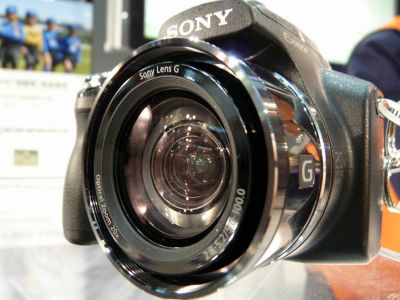 (This article was originally posted in Japanese at 19:33 Apr. 26, 2009.)

Sony recently announced to release their new digital camera "DSC-HX1" on Apr. 24th. The camera features "Swing Panorama" fuction which enables you to take panorama with a swing motion. In Photo Imaging Expo 2009, they provided a working demo so we actually tested the function.

Conclusion. The "Swing Panorama" seems to be very very useful, at least for us. This will make this camera the top of our "next camera to purchase" list. It will be a nice companion for your vacation, recording grand scenaries and shooting scyscrapers.

OK. Let's see what they got. We took a video of how to take panoramas in a swing. Read on for further review.

(Japanese)DSC-HX1 | Digital Still Camera "Cyber-shot" | Sony

The product will be released on Apr. 24. The estimated price is 55 thousand yen(about 560 USD)


Equipped with newly developed CMOS sensor "Exmor" and "G lens"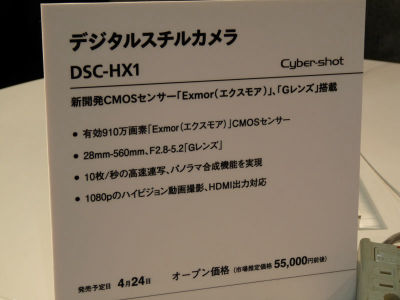 The working demo of "DSC-HX1"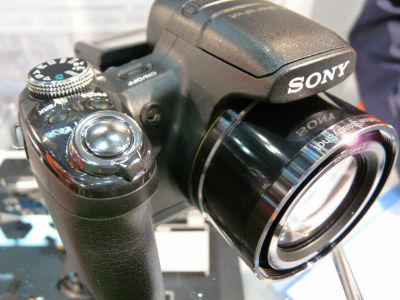 Mode dial closeup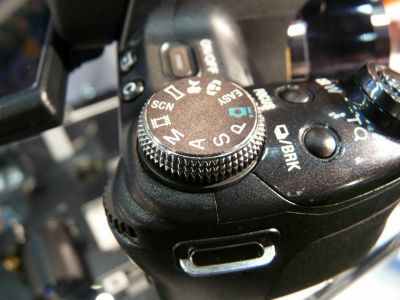 Upper view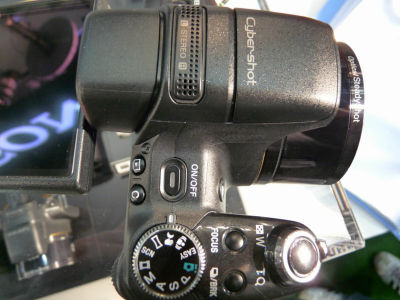 Buttons and cursors on the back with adjustable LCD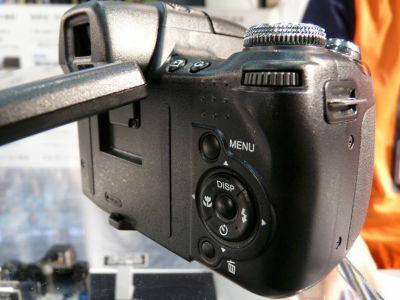 Monitor down.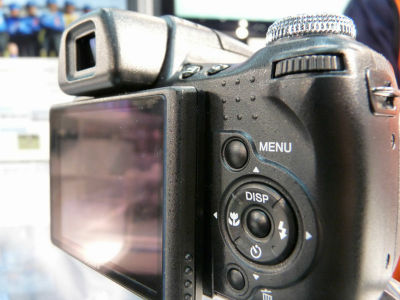 Large and clear display.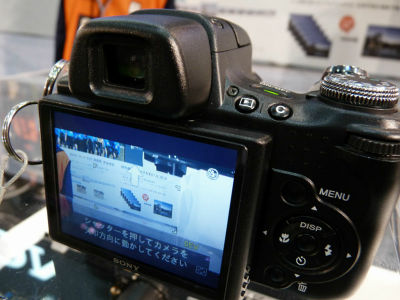 Side view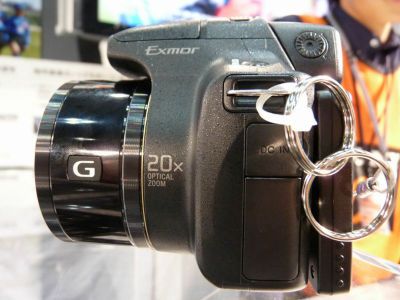 High quality "G Lens"


The hinge on 3.0" multi angle LCD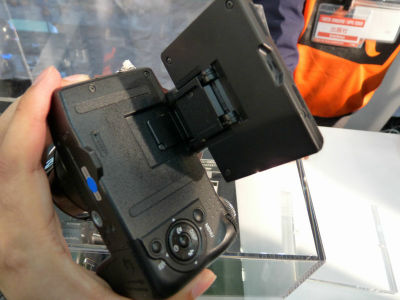 Showing its flexibility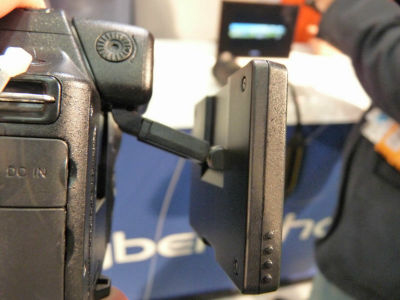 Hand on size.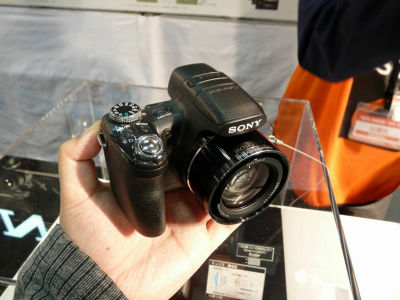 Live viewing through the LCD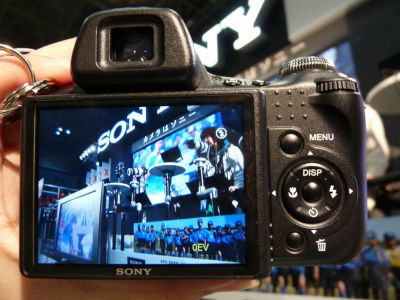 Stereo microphone is equipped on top.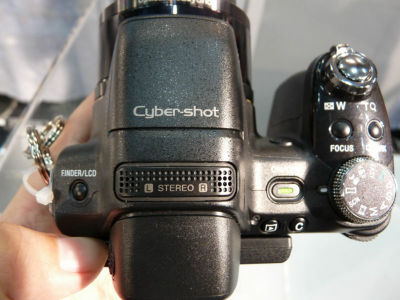 To shoot the panorama, rotate the dial to "Swing Panorama" mode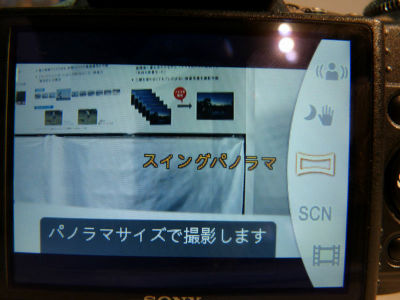 Saying "Push shutter and swing the camera to the direction of the arrow."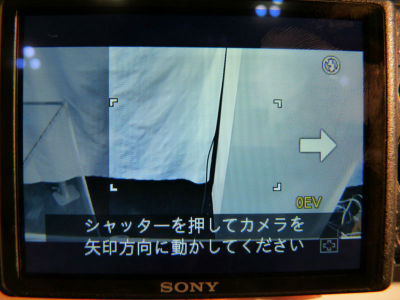 All you have to do is to swing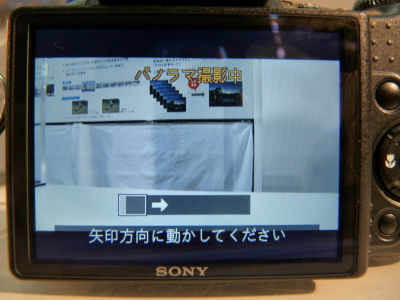 No zoom allowed when you are taking panorama.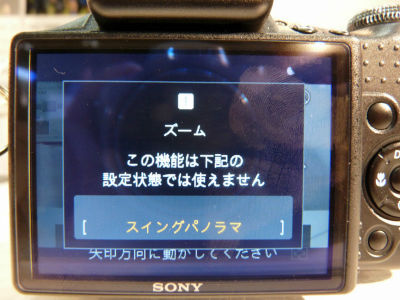 Video of actual shooting.


Shooting done. I swang a bit too slow but the camera can keep up more faster speed. The image binding is incredibly fast, a second or so.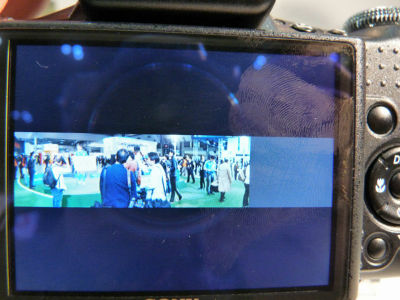 Swing Direction is variable. This is left to right.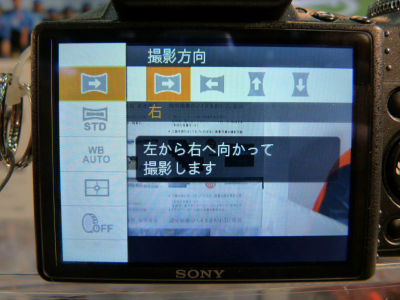 Right to left.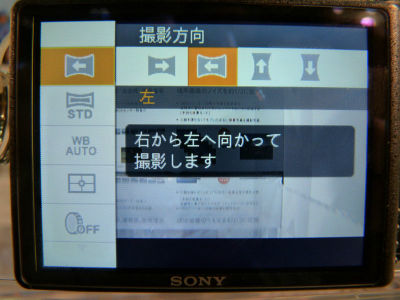 Down to up. Maybe good for places like grand cathedrals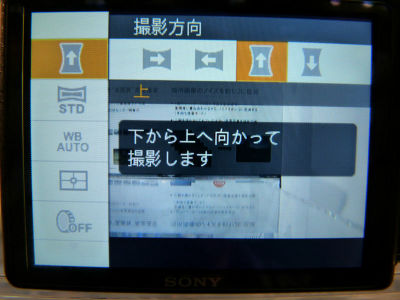 Up to down.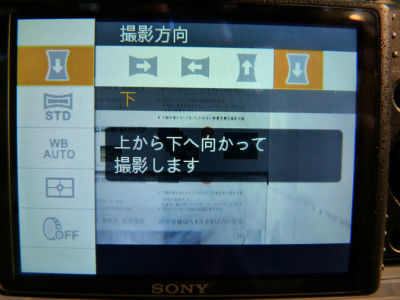 The "STD" size is equivalent to 154 degree wide view angle, 4912*1080 pixel on horizontal panorama. 107 degree wide view angle and 1920*4912 on vertical.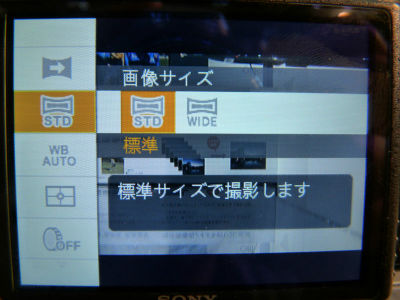 The "Wide" size is 224 degree wide view angle, 7152*1080 pixel on horizontal. 154 degree wide view angle andz 1920*4912 on vertical.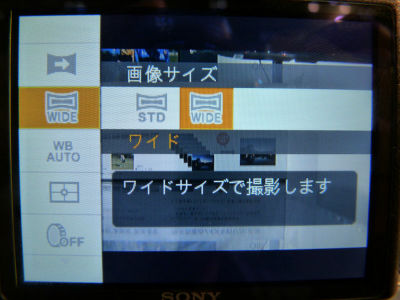 Fixing the angle of LCD makes it easy to check the picture while swinging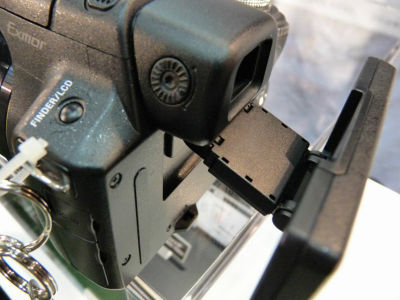 It's flexible but firm. Excellent structure.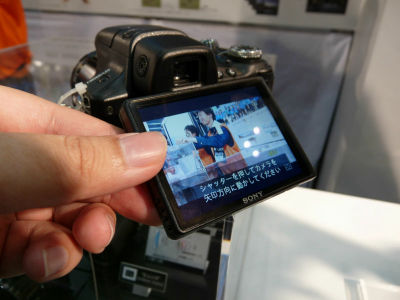 Error messages will be displayed when you swing to wrong direction. Too slow speed also causes the error. 224 degrees in 5 seconds is nice.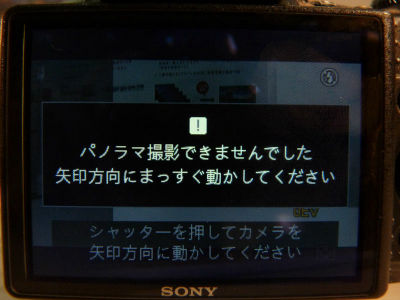 Example of how fast you can swing the camera. I bet it's faster than you thought.


And this is the panorama taken. The camera completely keeps up with the fastness. Concretely, more wider area would be nice for the camera. The venue was too small to fully utilize the function. Also, it is not good at taking moving objects in panorama mode. They will appear in shreddered figure.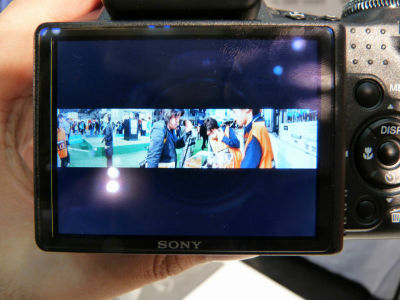 It is surprising that only 5 secs of swinging and 1 sec of binding generate panorama pictures one after another, which makes me so exciting. I wonder how lovely the picnic with this camera will be.

Related Post:
Sony's new "DSC-HX1" digital camera can take panorama picture "in a swing" - GIGAZINE

Photo Imaging Expo 2009: The Winner's Trophy of 2010 FIFA World Cup landing Japan for the first time - GIGAZINE