Photo Imaging Expo 2009: Review of Panasonic's DMC-GH1K Digital SLR Camera with pics and video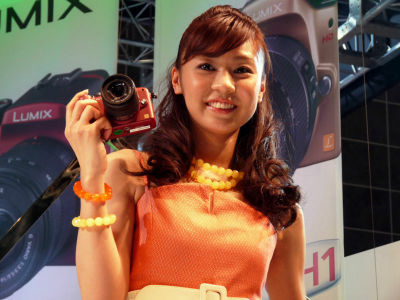 DMC-GH1K, the world's first digital SLR camera with fulltime autofocus HD video shooting function just announced by Panasonic yesterday was exhibited at Photo Imaging Expo 2009. So we've tried our hands on this new gadget, shooting HD video to test exactly how focused the image will be on "fulltime-autofocus".

Here's our review of the camera.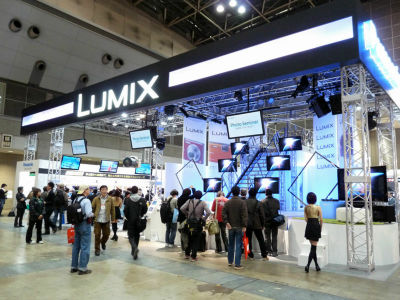 Largely features LUMIX GH1 digital single-lens reflex camera line.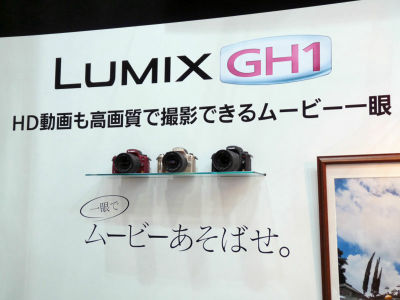 This is the new model, "DMC-GH1K".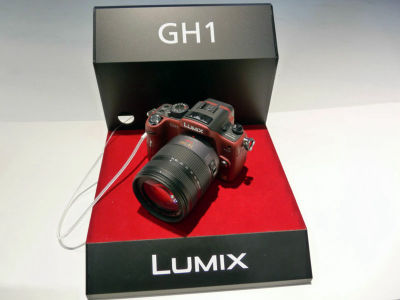 Take a closer look.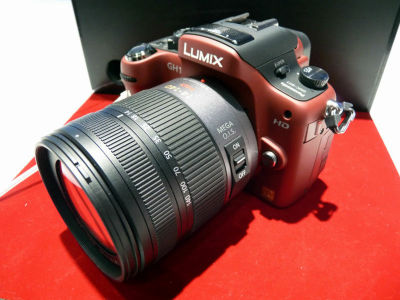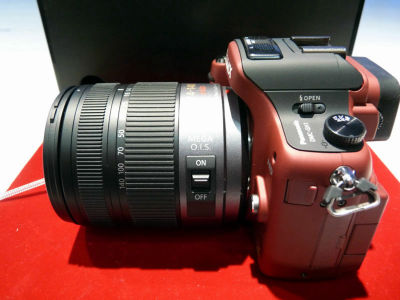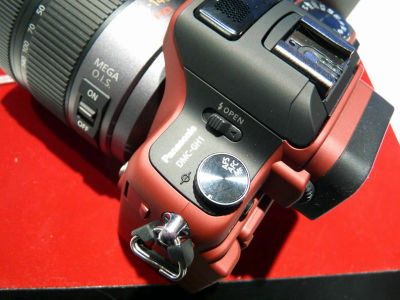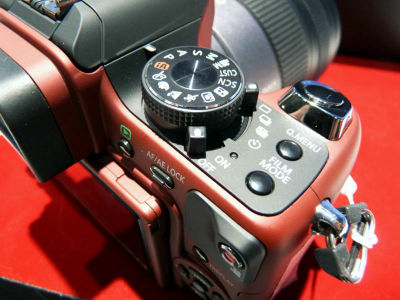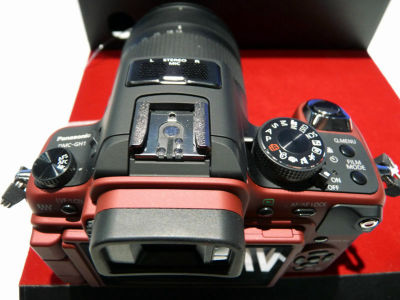 Stereo microphone for video shooting.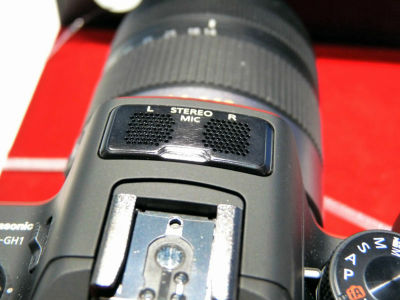 Backside.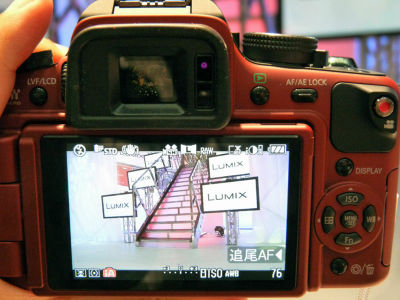 The red button on top right is the one-purpose switch for video shooting. Press to start rolling, press again to stop.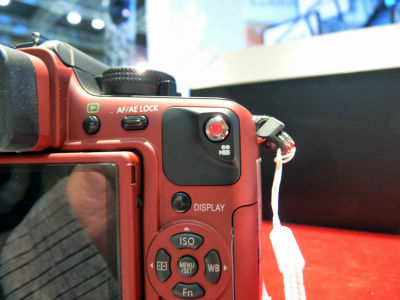 The recorded video can be played on LCD. The operability is mostly the same as other models in LUMIX line.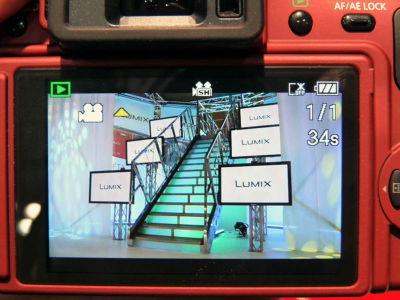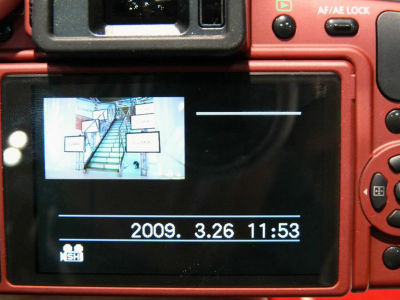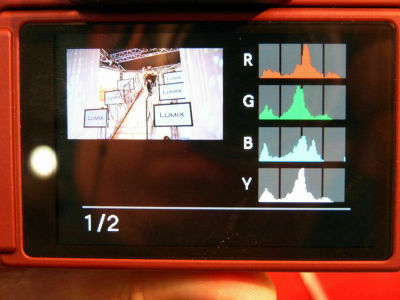 In iA(inteligent auto) mode video shooting, you can choose the settings of video format, image quality and wind reducer level at sound recording.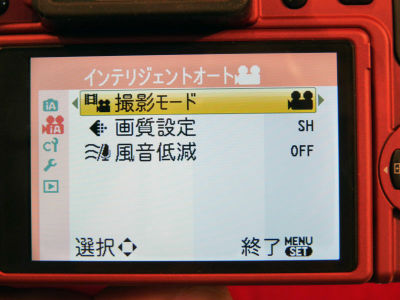 We chose AVCHD for video format.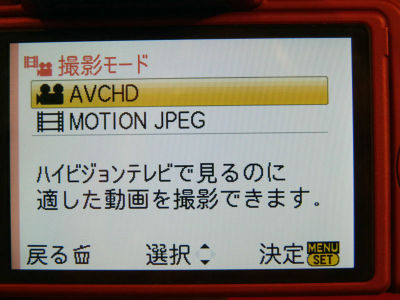 There's also MOTION JPEG format.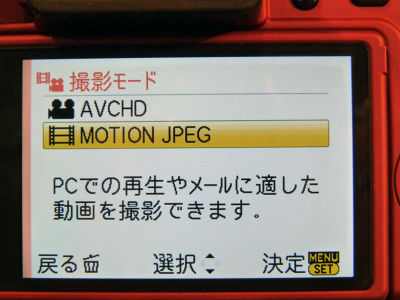 Four levels on image quality.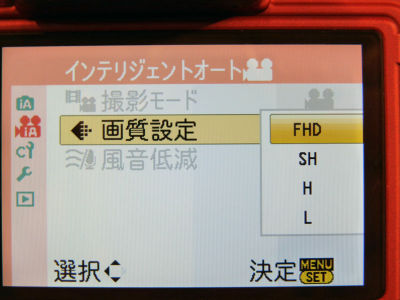 Three levels on wind reducer, and you can also set the reducer off. But we guess you should connect better microphone to get quality clear sound.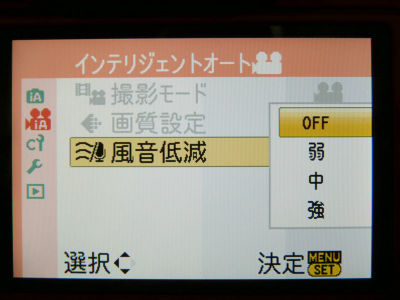 Compact and handy, it seems.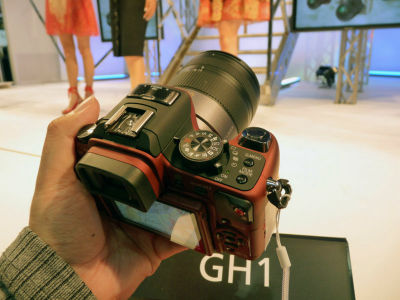 View angle of the display is wide enough.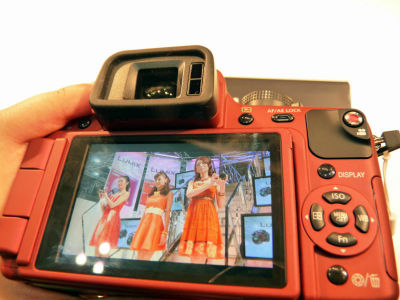 These photos we took for you to get the idea of its size (kidding).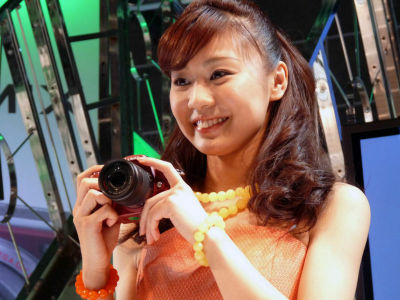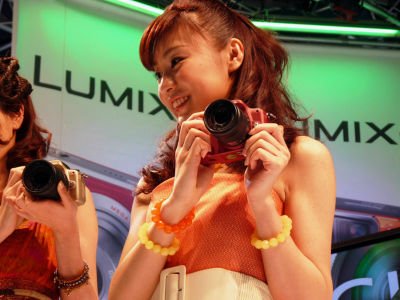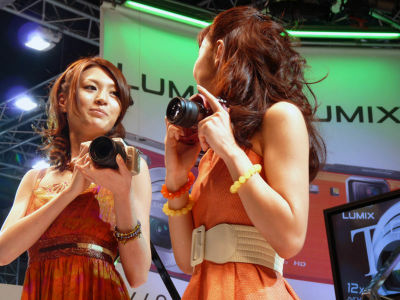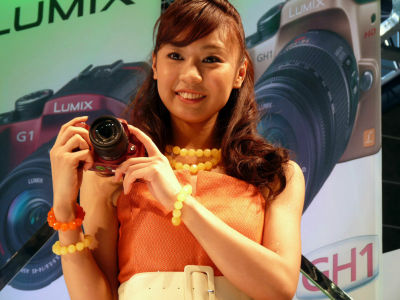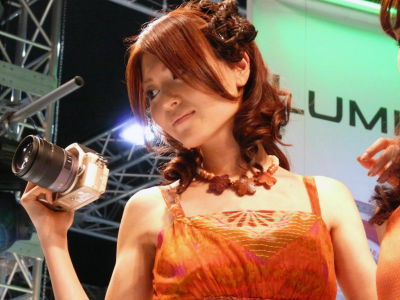 This is the video we shot, played on its "Free-angle LCD Monitor". The "Fulltime Autofocus" seems quite a powerful and useful function. You can see how it's zooming in and out without losing the focus.


Related Posts:
DMC-GH1K: The World's First DSLR Camera with Fulltime Autofocus HD Video Shooting mode - GIGAZINE