TAF 2009: MINKY MOMO Concert with original voice actress Mami Koyama and singer Manami Komori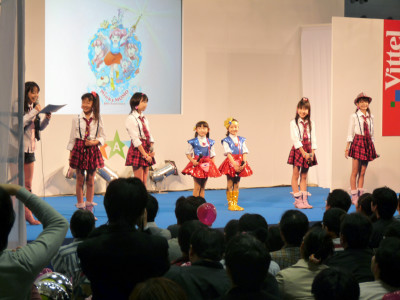 (This article was originally posted in Japanese at 18:56 Mar. 22, 2009)

Magical Princess Minky Momo, one of the best-known works of Production Reed will reach its 30th anniversary in 2012. At Tokyo International Anime Fair 2009 a rerun of the TV anime series and launching of a serial magazine installment was announced. And there was also a concert featuring voice actress Mami Koyama of Momo from the first anime series(1982-83) and singer Manami Komori of the title song of second anime series (1991-92).

Here's our photo review of the event.
(Japanee)Fairy Princess Minky Momo Official Site

The Home Page of Minky Momo(Fansite in English)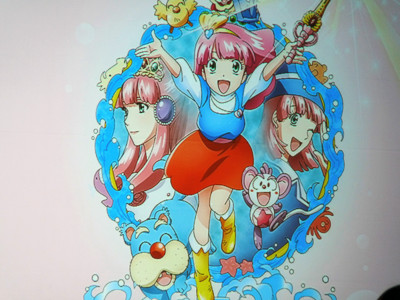 Aika Hioka, Kaho Konishi, Natsumi Nagasawa, Marin Watabe from pre-teen dance unit Dream Box performed as "Dream Minkys".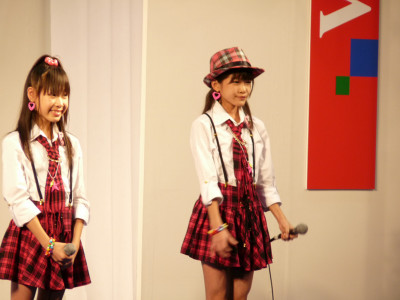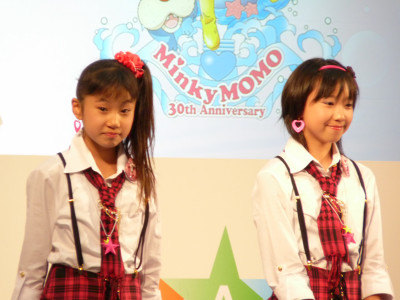 Seven-year-old girls unit "Petit Momo", dressed as Momo. The costume was slightly altered between the 1st and 2nd anime series.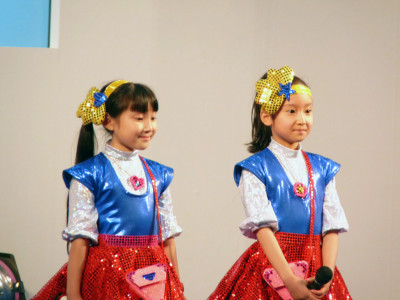 The show was hosted by Chisa Yokoyama who dubbed Rupippi (Momo's little bird).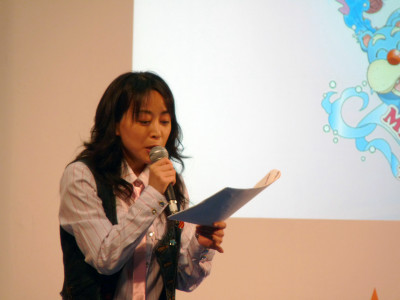 Special guest Mami Koyama who dubbed the 1st Momo and also did the title song.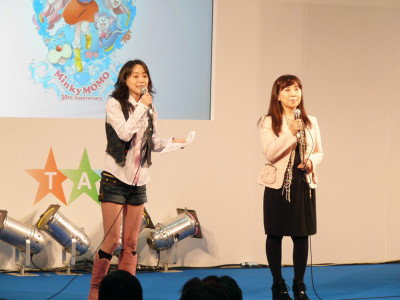 Manami Komori performed "Yumemiru Heart (Dreaming Heart)", the opening song of second anime series, with Dream Minkys dancing along.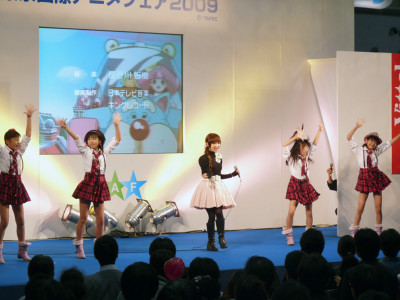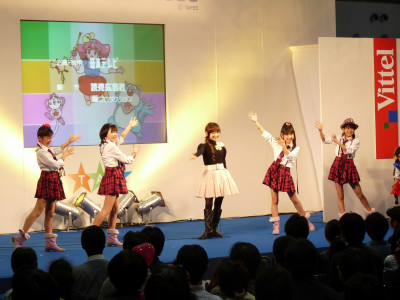 First installment of Blu-ray box set of "Minky Momo" came out this January, and the second installment will be released on March 27th.

The show closed with big chorus of "Love Love Minky Momo".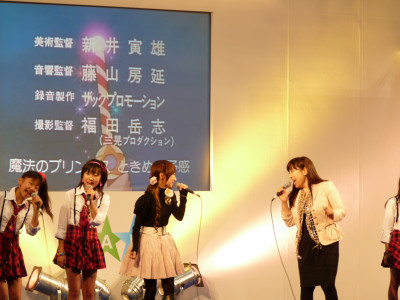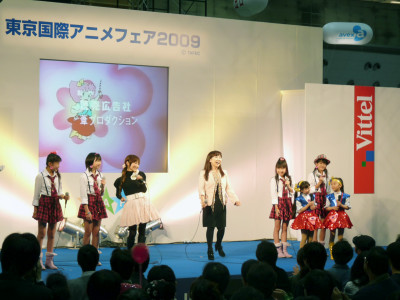 Related Posts:
TAF 2009: New Project of MINKY MOMO kicking off for the 30th Anniversary, and a gigantic DANCOUGA - GIGAZINE

Theme songs of "DEATH SMILES 2" and others performed at "Cave Town Pop Song Show" in AOU2009 - GIGAZINE