TAF 2009: Moe-personification of Super Robot!? "Toei Robot Girls" launched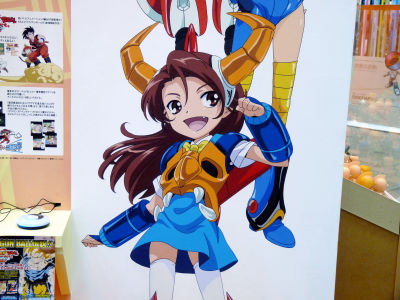 Moe anthropomorphism is quite a popular culture among recent animesphere, such as "Hetalia: Axis Powers"(a personification of nations) and "AngelXX"(of angels in Evangelion).

Reading the trend, Toei Animation launched "Toei Robot Girls(temporary title)" the franchise of Moe-personificated Super Robots at Tokyo International Anime Fair 2009. For now it's only a mascot but there should be some kind of adaption in the future.

Read on for Detail.

Booth of Toei Animation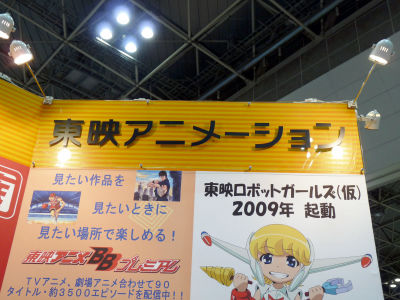 There's 3 "Toei Robot Girls" so far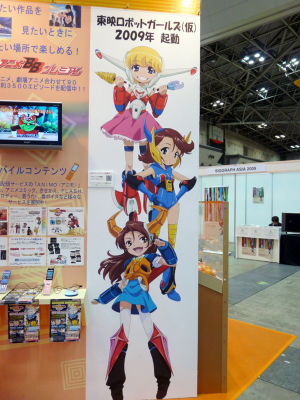 The girl on the top is Baratack from Chojin Sentai Baratack(Superhuman Combat Team Baratack).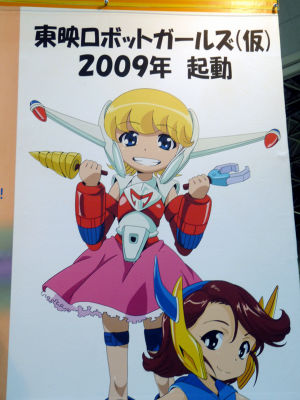 Second girl is Gakeen from "Magne Robo Gakeen". The 2nd Magne Robo following Steel Jeeg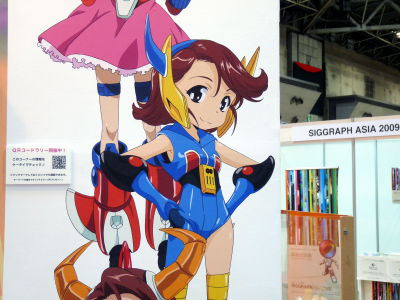 Gaiking from "Great Sky Demon Dragon Gaiking". Vampire teeth must be her charming feature.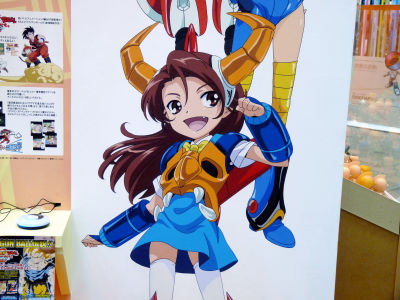 According to the Toei Animation's web page for cell phone access, these are "the first stage of character refinement" to "revive masterpieces buried alive in new appearance". Free wallpapers for cell phone provided at the site.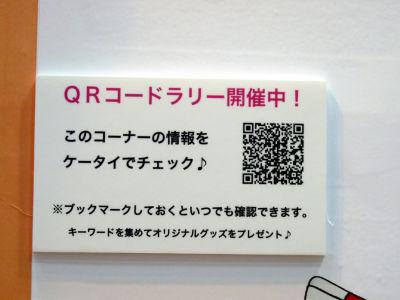 Since they're saying "first stage", there should be second, third and so on. Toei's Robot animations not yet Moe-personificated are "Wakusei Robo Danguard Ace", "Starzinger", Kikou Kantai Dairugger XV, "Albegas", Video Warrior Laserion. They should apply moe-personification on every robot anime they have.

Related Post:
New "Mazinger Z" directed by Yasuhiro Imagawa coming on TV - GIGAZINE

A die-hard Gundam fan made 7 meter "Z GUNDAM" by 7 years of solo work - GIGAZINE

Demo of "Mobile Suit Gundam: Gundam vs. Gundam Next" at AOU 2009 - GIGAZINE