TAF 2009: New "Starblazers" movie to be released by Tohoku Shinsha within 2009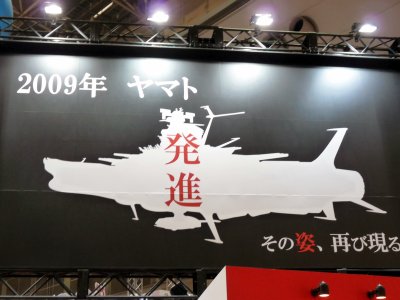 (This article was originally posted in Japanese at 15:03 Mar. 18, 2009.)

At Tokyo International Anime Fair 2009, Tohokushinsha Film Corporation announced the release of new theatrical version of "Uchu Senkan Yamato(Space Battleship Yamato a.k.a. Starblazers)". "Yamato" has been adapted into theatrical movie for four times since 1977 and here's another voyage for this nostalgic space battleship.

Read on for detail.

The "Yamato" doing great promotion on Tohoku Shinsha Booth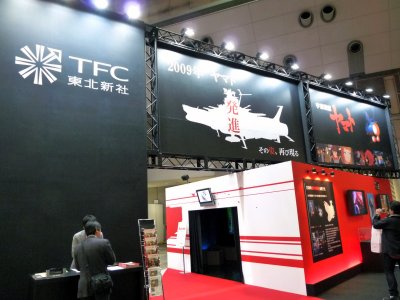 New theatrical edition to be on screen within 2009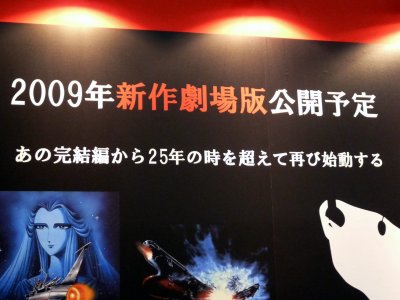 History of "Yamato" movies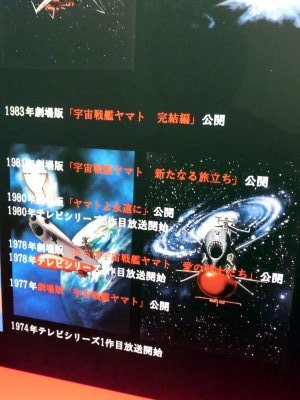 Disclosured synopsis of new Yamato; In 2220, the Earth is threatened by expansion of mobile black hole. Susumu Kodai, turned 38 years old, get aboard again on Yamato as a captain to protect the earth.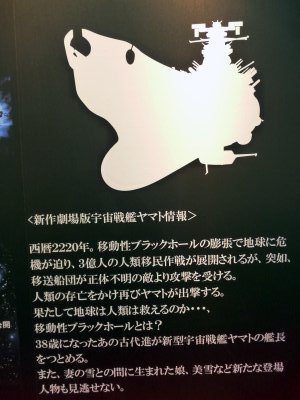 Susumu Kodai's daughter Miyuki also appeears in this new movie. Sounds exciting.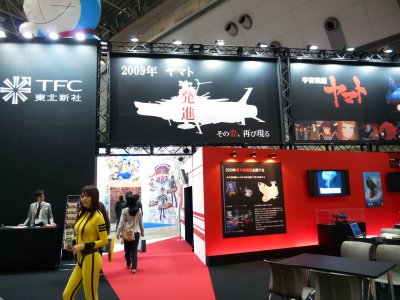 Relateted Post:
Front Page: 50 covers representing 50 years of SHONEN MAGAZINE - GIGAZINE