Life-sized 60ft. Statue of Gundam Coming to Shinagawa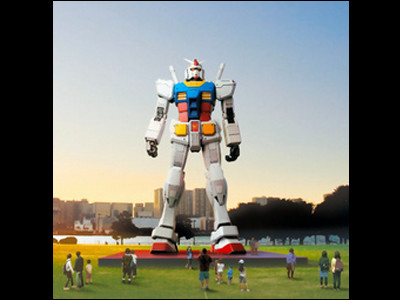 Celebrating the 30th anniversary of Mobile Suit Gundam which first aired in 1979, NAMCO BANDAI Holdings announced the production of a life-sized model of the RX-78 Gundam, 18m (about 59'5") tall.

Read on for details and pics.
(Japanese)Bandai Namco Holdings(PDF)

The life-sized Gundam will be exhibited open-air at Shiokaze Park(Higashi-Yashio, Shinagawa Ward, Tokyo) from early July until the end of August, 2009. Don't miss it if you're planning a summer vacation in Japan.

View Larger Map

Rendering.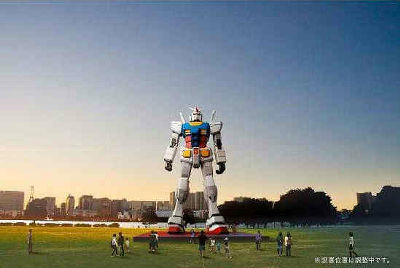 1/30 scale model.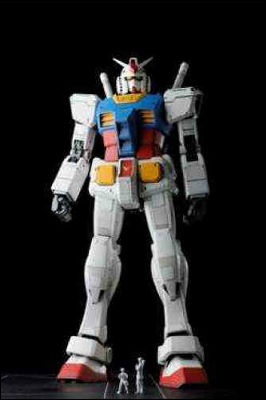 How small a kid and his father should look like beside a life-sized Gundam.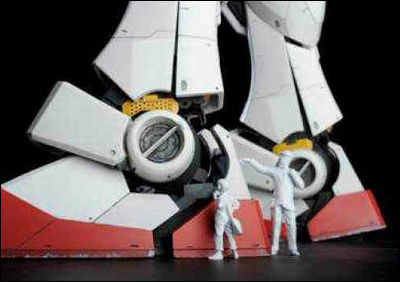 The statue will be made of iron frame and reinforced plastic. It emits light from 50 places of its body and spray mist from 14 points. The budget is undisclosed, but Kazunori Ueno, president of BANDAI said "We'd like to show gratitude for Gundam fans". Gundam products account for 10% of the company's sales amount.

(C)SOTSU・SUNRISE

Related Posts:
The Most Campiest Mobile Suit Ever! Pink Gundam with Lace Garters - GIGAZINE

A die-hard Gundam fan made 7 meter "Z GUNDAM" by 7 years of solo work - GIGAZINE

"New GUNDAM expected": Poll on 30th anniversary of Mobile Suit Gundam revealed fans' wish. - GIGAZINE

Demo of "Mobile Suit Gundam: Gundam vs. Gundam Next" at AOU 2009 - GIGAZINE

"GUNDAM Muso 2" trailer in Tokyo Game Show 2008 - GIGAZINE