Doraemon "Stamp Rally" on Tsukuba Express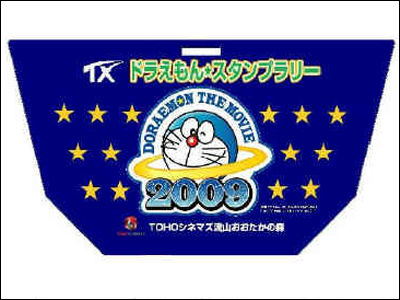 Tsukuba Express(TX), , who
operate trains and stations connecting Akihabara and Tsukuba, and TOHO Cinemas Nagareyama Ootakanomori are holding a joint event called "Doraemon Stamp Rally". It commences this Saturday, March 7th, and features characters from Doraemon: The New Record of Nobita: Spaceblazer, the new Doraemon movie premiering the same day.

Stamp rallies are common PR gimmick in Japan. You can participate in the stamp rally simply by collecting a rally sheet, getting on a TX train and collecting stamps at stations along the route. Each of the 20 stations along the route will have a rubber stamp featuring a Doraemon character. The first 2,000 people to collect at least four out of five of the available stamps and then present their stamped rally sheet at TOHO Cinemas Nagareyama Ootakanomori will win a prize, an original Doraemon branded digital alarm clock.

Read on for details and pics.
(Japanese)TX News Release::TX Doraemon Stamp Rally(PDF)

The rally will be held from Saturday, March 7th until Sunday, April 12th (9:00 to 18:00). There are five "character" stamps to collect, so 4 stations out of 20 along the TX line will have the same stamp.

Doraemon stamps for Akihabara, Shin-Okachimachi, Asakusa and Minami-Senju Station.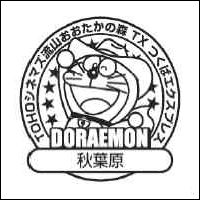 Nobita: Kita-Senju, Aoi, Rokucho, Yashio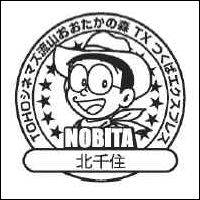 Shizuka: Misato-Chuo, Minami-Nagareyama, Nagareyama-centralpark, Nagareyama-Otakanomori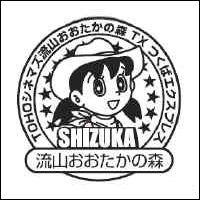 Gian:Kashiwanoha-campus, Kashiwa-Tanaka, Moriya, Miraidaira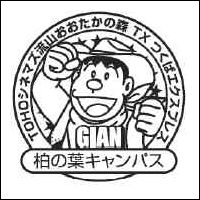 Suneo: Midorino, Banpaku-kinenkoen, Kenkyu-gakuen, Tsukuba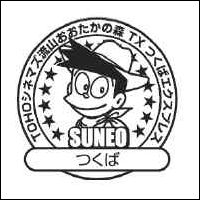 This is the prize you'll win.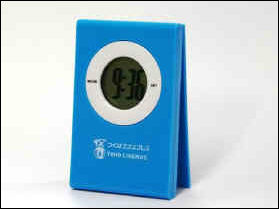 There will also be special trains with Doraemon painted on the front.


Related Posts:
Who is ultimately the strongest anime/manga character in the universe? - GIGAZINE

Museum where you can enjoy Fujio F. Fujiko's comics such as "Doraemon" "21-emon" will open in 2009 - GIGAZINE

Exploring Sakaiminato City, the promised land for Kitaro fans and all things supernatural - GIGAZINE