Screenshots from "Undefined Fantastic Object", the new title in dojin game Touhou Project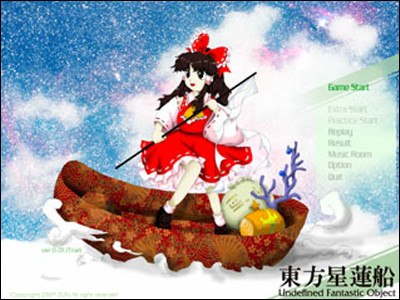 "Touhou Seiren Sen (lit: Eastern Star Lotus Ship, titled Undefined Fantastic Object in English", the 12th in dojin bullet hell series Touhou Project is under development, to be released this summer.

Demo CDs will be distributed at the Touhou-con "Hakurei Jinja Reitaisai (Hakurei Shrine Annual Grand Festival)" this March, and some screenshots are revealed on Shanghai Alice's blog.

Read on for details and pics.
(Japanese)Hakurei Phantasma Chronicle::12th Touhou Title -Touhou Seiren Sen

According to the developer's blog, the new title might be a little progressive, with major alteration in the balance of basic point system. The difficulty level of the game would be moderate, on the easier side from other titles in the series. Sanae would return as a playable character so there would be three human characters to choose from.

Here are the screenshots.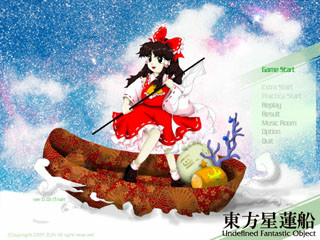 As the spring approach, Gensokyo(Fantasy Village) is buzzed with the sightings of a flying treasure-ship, everybody talking about the good omen. So started the pursue of the speeding black object, all human and supernaturals racing to get on board of the treasure-ship.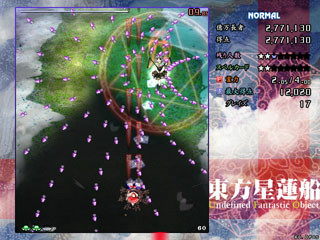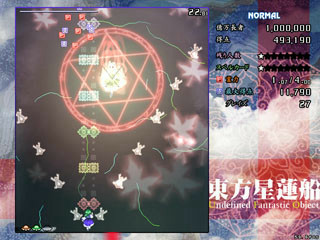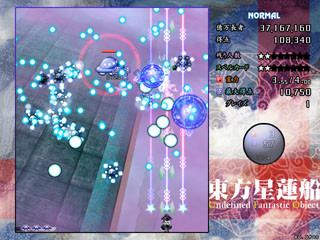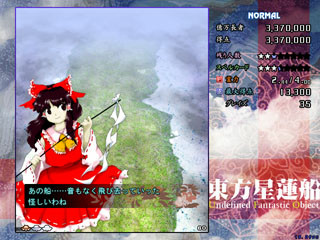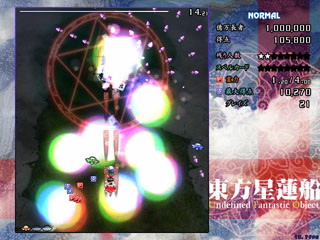 The demo includes the first three stages, to be distributed at the Reitaisai 6th convention on March 8, 2009, at Tokyo Big Sight.

The full game is to be released at Comiket 76 in August 2009, at the price of 1,000 yen (about 10 dollars).

Related Posts:
Dojin rice "Toho Akita Komachi" with characters from Toho Project - GIGAZINE

AOU2009: "DEATH SMILES 2 - Merry Christmas in Devildom" - a gothic shoot'em up by Cave - GIGAZINE

"Dngn" barrage simulator on Flash - GIGAZINE

The most masculine shooting game ever! Free demo of "ZERO: Cho-Aniki" released - GIGAZINE