Booth Babes Cosplaying as various Game Characters at AOU 2009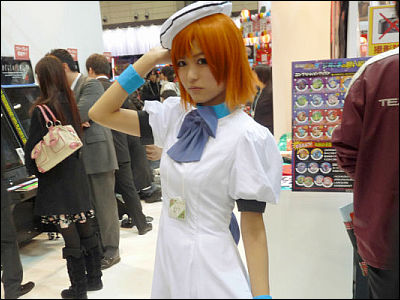 (This article was originally posted in Japanese at 03:15 Feb. 21, 2009)

In trade shows like AOU, there usually are promotional models in uniforms to promote each brand and products. Since AOU is a trade show of arcade games, a lot of the models could be seen in cosplays of game characters.

Pics after the cut.
Gravure idol Shiori Kawana(Jp) promoting "Border Break" of SEGA.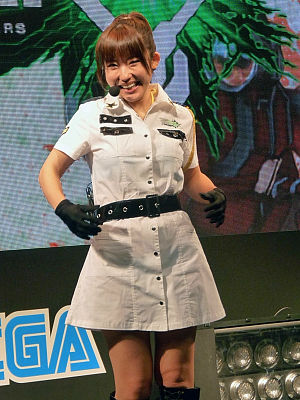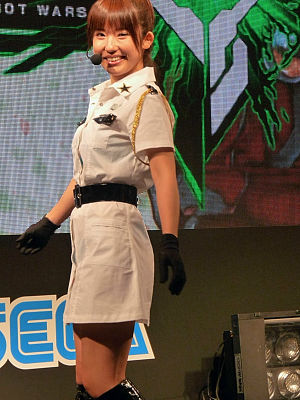 Athena Asamiya from "The King of Fighters" by AMI(Jp).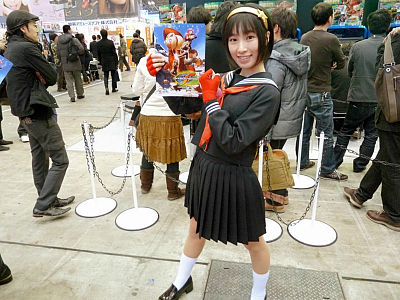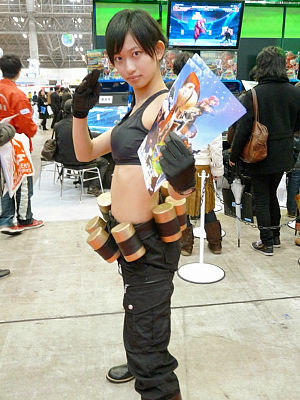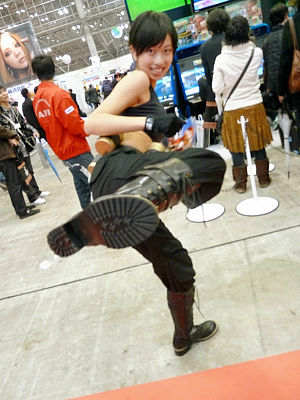 Photo session at the "Goin' Nuts" event.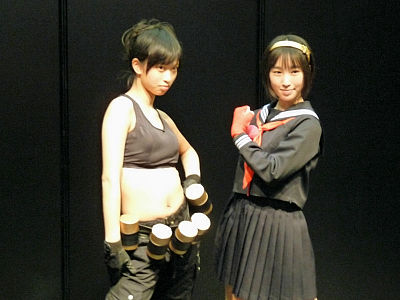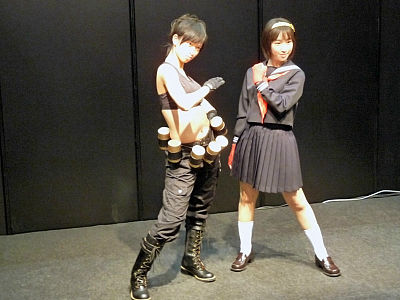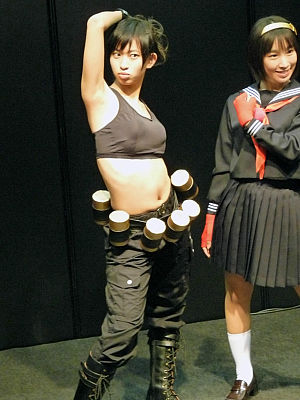 Lucifer from "Daemon Bride", also by AMI.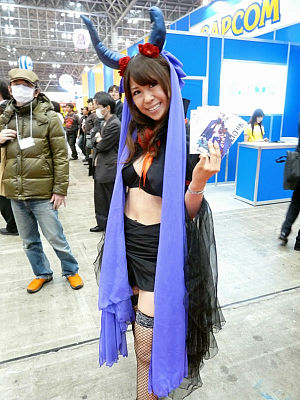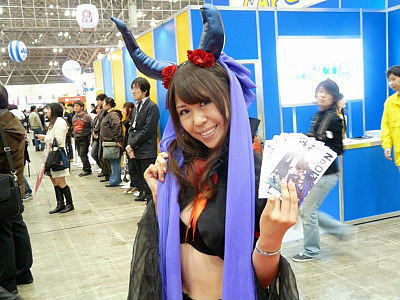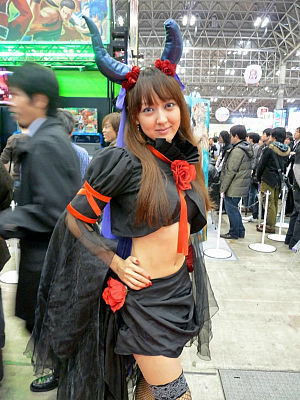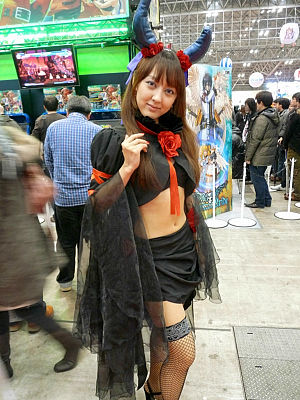 Kuon Sumeragi from "Daemon Bride".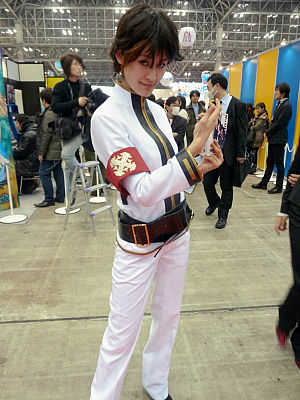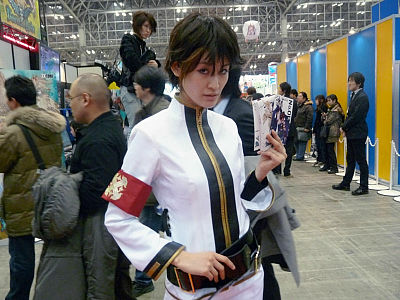 Reizei Abane from "Daemon Bride".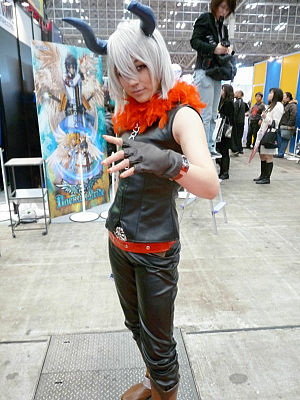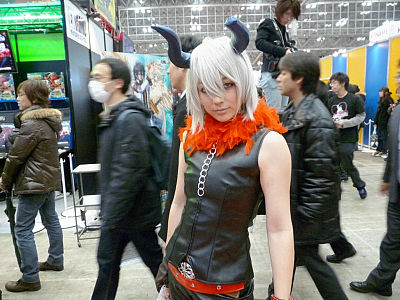 KONAMI's "Quiz Magic Academy".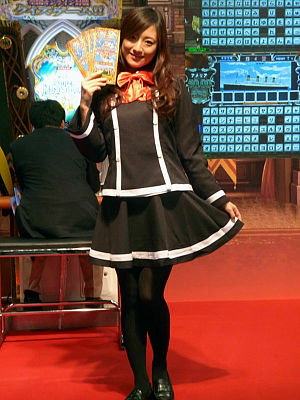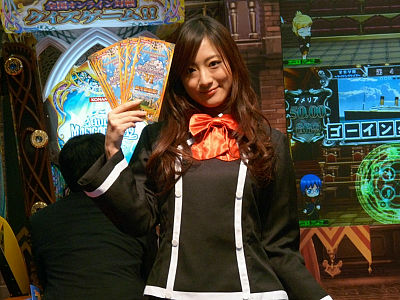 Muse Police from Taito's "Music Gungun".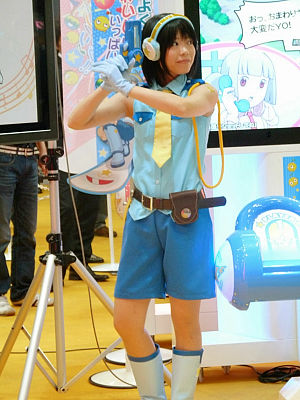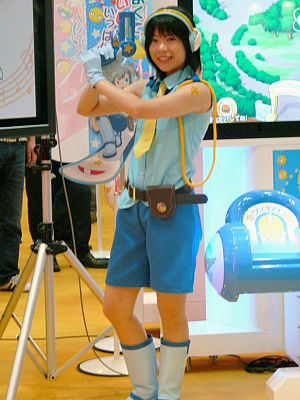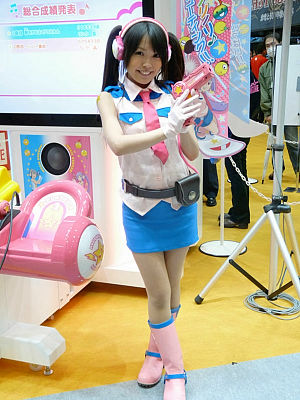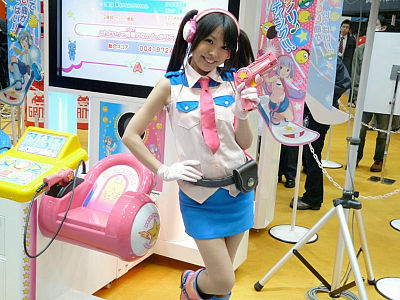 "OppopoBoon!", another game from Taito.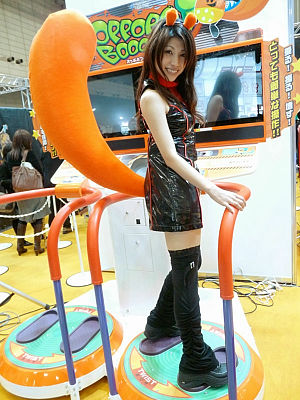 Rena Ryugu from "Higurashi no Naku Koro ni Jong" by AQ Interactive.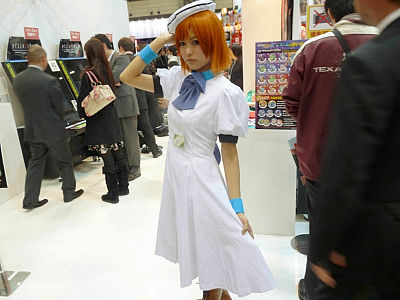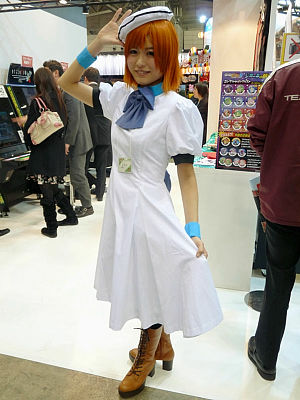 Mion Sonozaki (might be Shion, we couldn't tell), also from "Higurashi no Naku Koro ni".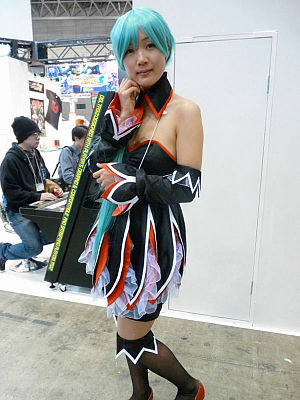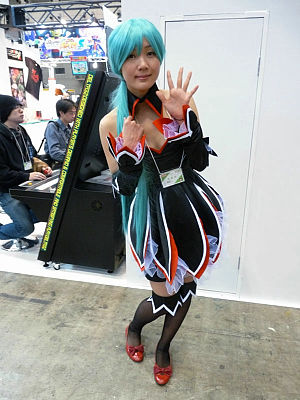 Related Posts:
TAF 2009: Booth Babes in Cosplays - STAR BLAZERS, FULLMETAL ALCHEMIST, GURREN LAGANN and many more! - GIGAZINE

AOU 2009 Amusement Exposition begins: Table of all related articles. - GIGAZINE