Figures, Nendoroid and other original products of "Quiz Magic Academy" at AOU 2009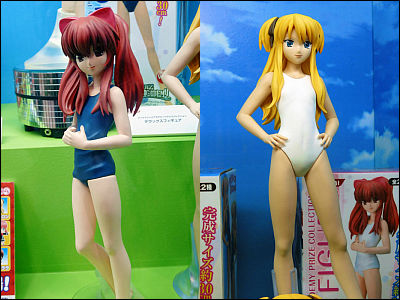 (This article was originally posted in Japanese at 23:59 Feb. 20 2009)

The prize products you win at the arcade were also exhibited along with the game itself at KONAMI's booth. Prizes for "Quiz Magic Academy" were splendid, including large-scale figures (30 cm high), Nendoroid figurines by Good Smile Company, and "OTOIRO" Magic Eggs that speak in character's voices.

Read on for details, with pics and video.
The "Prize" booth facing the game demos.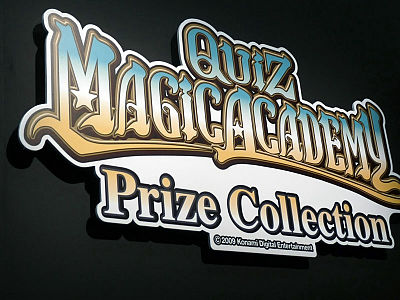 Large panel of Aloe.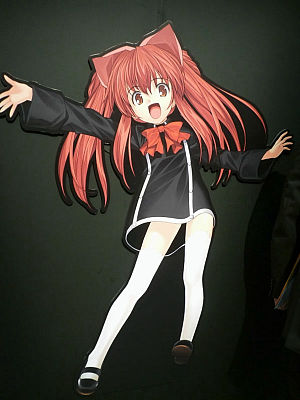 Toys called "OTOIRO Magic Egg".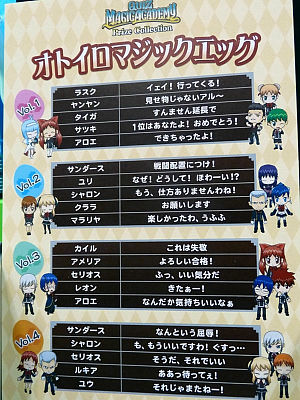 Three kinds of egg were on display at AOU 2009.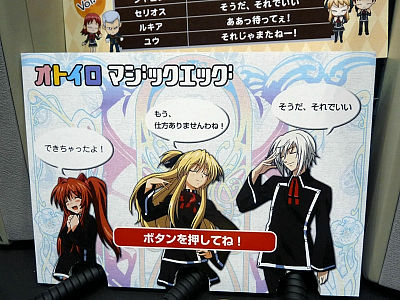 "Dekichattayo! (term used in occasions like "I did it!" "I've got it!" or "I'm pregnant" in Japanese)" says Aloe.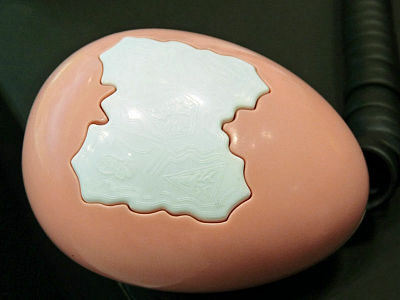 "Mo, Shikata-alimasen-wane! (Well, you can't help it)"says Shalon.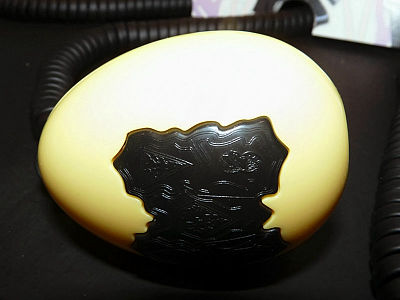 "Soda, soledde-ee (That's it, that's good)" says Serious (his name's spelled "Serious" according to the official site but pronounced more like "Cellious").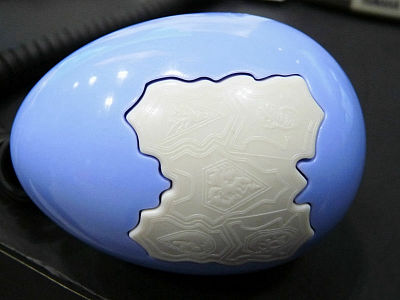 Watch and listen to them speak.


"Quiz Magic Academy Figure Collection Season 4". The figures come with desks and chairs.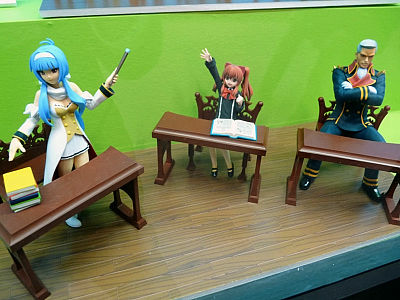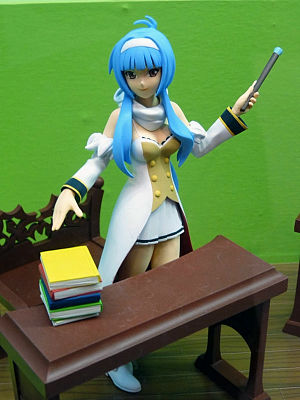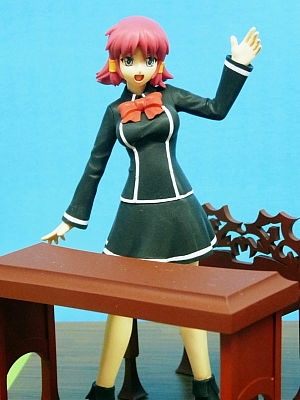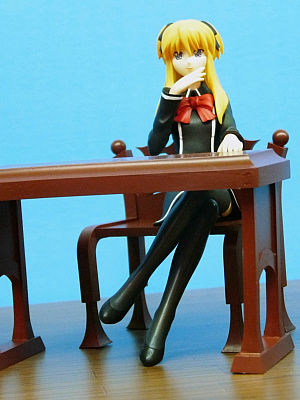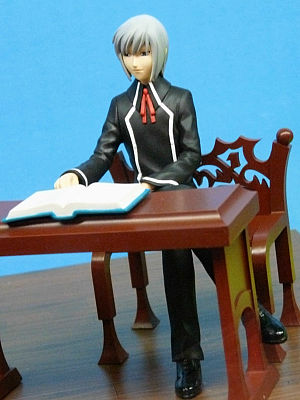 Nendoroids of QMA's characters.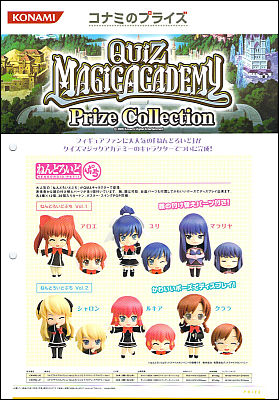 "KONAMI Prize collection Nendoroid Petit Quiz Magic Academy Vol.1"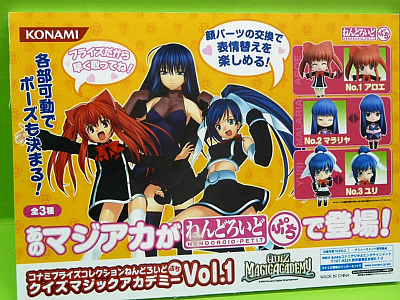 "Vol.1"'s got Aloe, Yuri and Malariya (not Malaria) in its line-ups.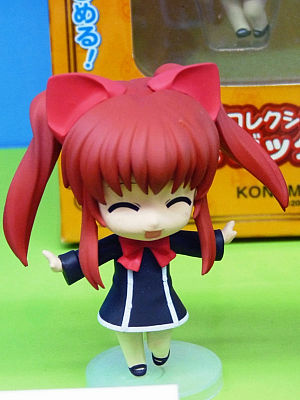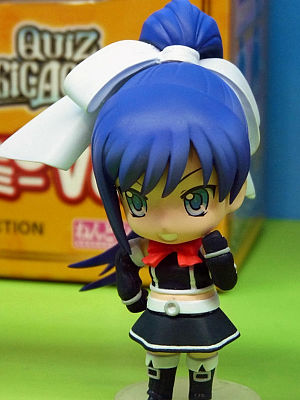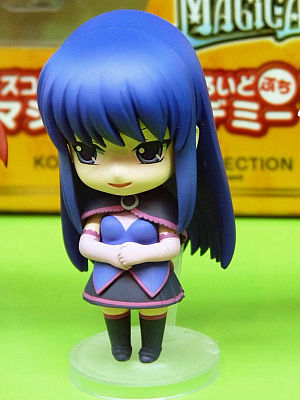 "KONAMI Prize collection Nendoroid Petit Quiz Magic Academy Vol.2"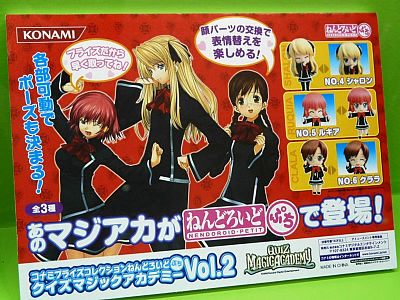 "Vol.2" has Shalon, Ruquia and Clala.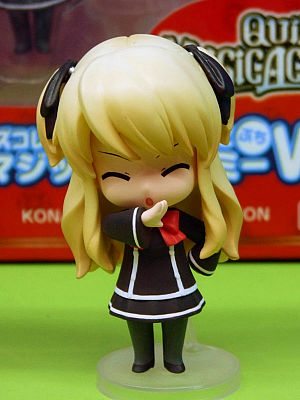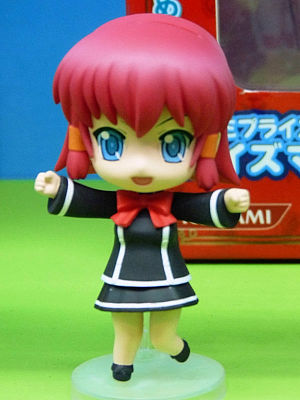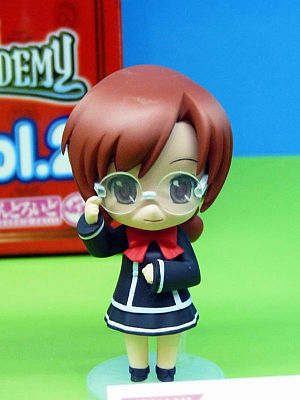 Package. The spare face looks kind of creepy.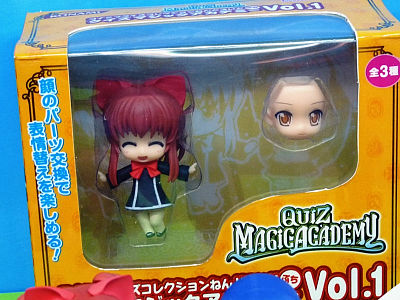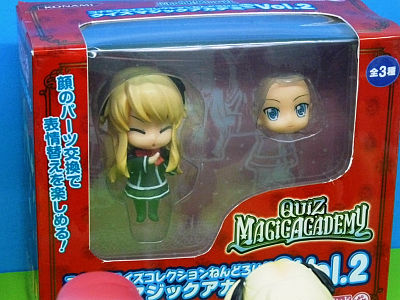 "Quiz Magic Academy Deluxe Swimsuit Figure", 30 cm (about 1ft.) tall.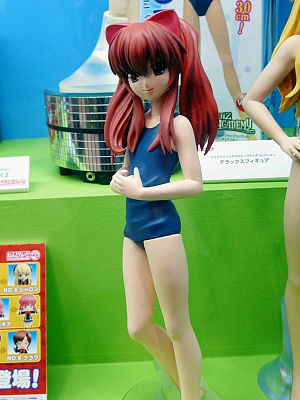 Aloe in white swimsuit.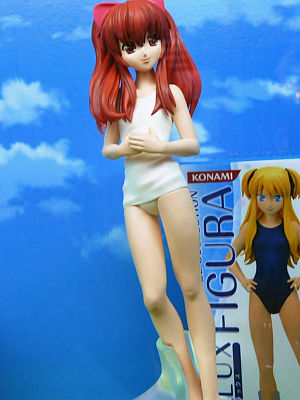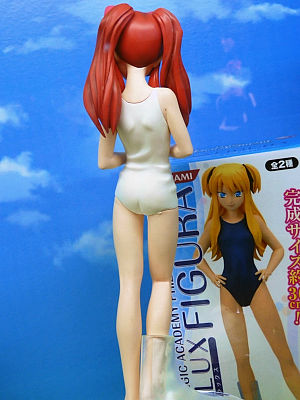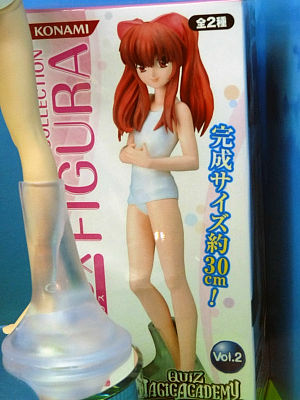 Shalon.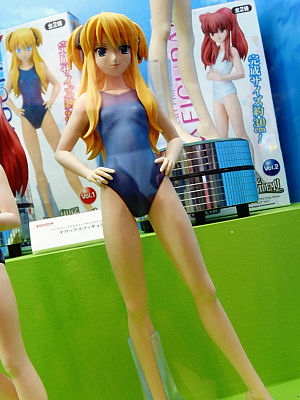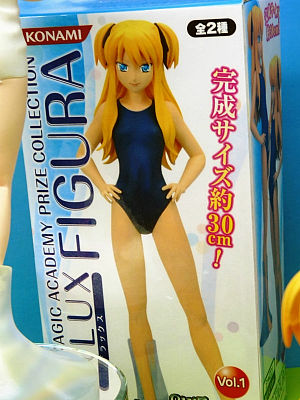 Shalon in white.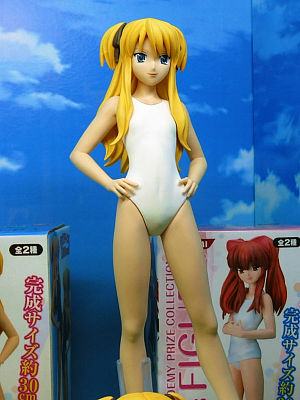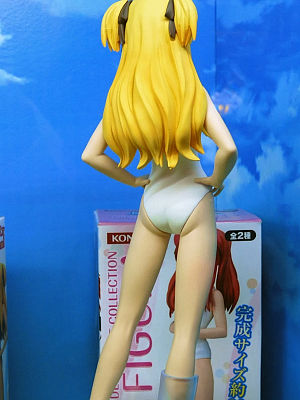 "Desktop Arcade Collection", 1:12 scale model of KONAMI's arcade machines.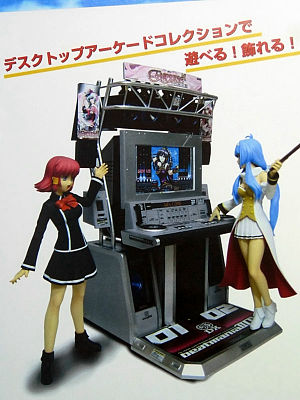 Comes in the same scale as other figurines so it could be displayed together.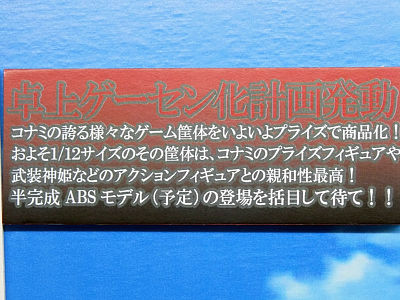 A model of "beatmania IIDX 16 EMPRESS" was on display.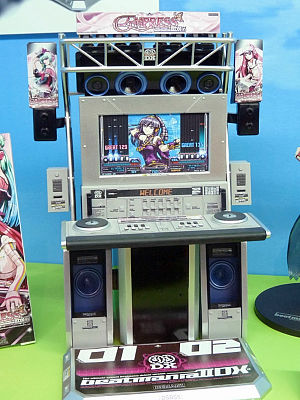 Posters and sign boards come in the same 1:12 scale as well.




Related Posts:
Demos of "Quiz Magic Academy 6" by KONAMI at AOU 2009 - GIGAZINE

AOU 2009 Amusement Exposition begins: Table of all related articles. - GIGAZINE