"Windia the Wind Girl and Mischievous Spirit" in which you undress a 13-year-old by blowing wind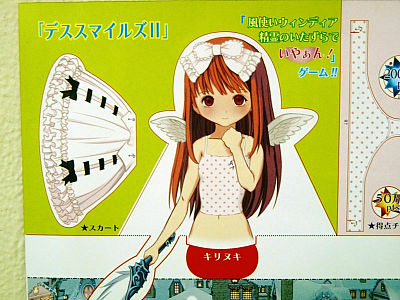 (This article was originally posted in Japanese at 16:23 Feb. 20, 2009)

CAVE has a history of suddenly bending their style, taking a "Moe" direction at one point, but they seemed to have outdone themselves again by their new game.

The overtly creative flyer of "Death Smiles II" distributed at AOU 2009 comes with a papercraft game. The purpose of the game is to blow wind at Windia (13) and undress her completely, while taking care not to blow down Soopie the little match girl. Do you get the idea? Did they overdid it this time?

Read on for details and pics.
This is the flyer.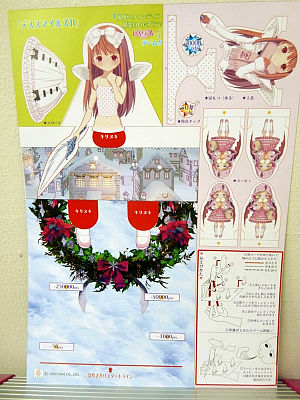 Polka-dot undies.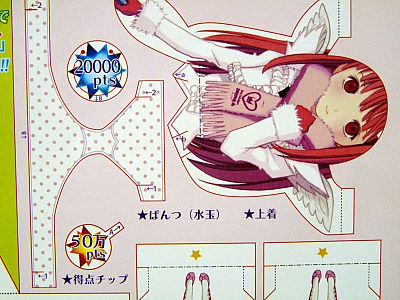 Soopie, inspired by "The Little Match Girl"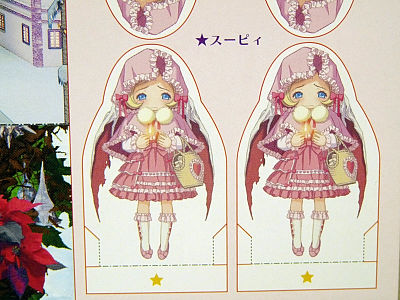 How to play.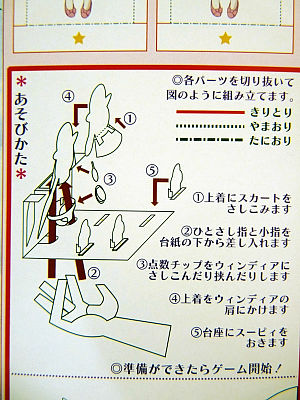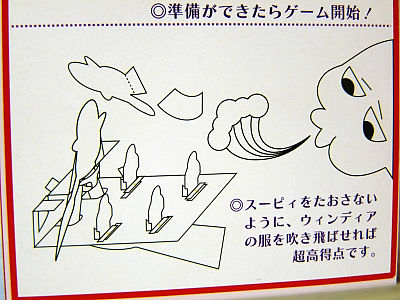 Watch out! Minus 50,000 points if you accidentally knock down Soopie by your breath.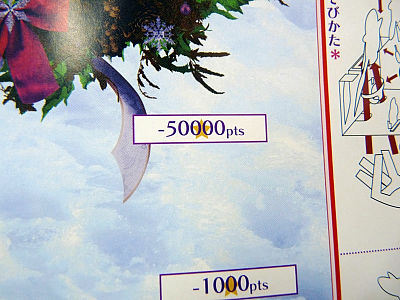 Nightmarish Christmas coming to Jillballad (the name of the town, or country, or whatever, is pronounced in Japanese like "Jill" as in girl's name and "Ballad" as in songs but we have no idea of the official alphabetical spelling).

Related Posts:
AOU 2009 Amusement Exposition begins: Table of all related articles. - GIGAZINE