Toys and Games you can touch and play at Japan Media Arts Festival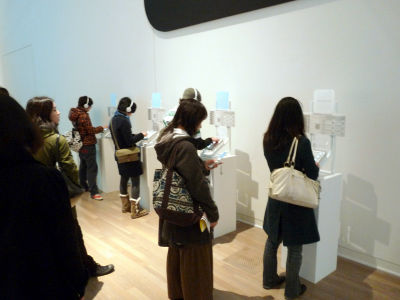 (This article was originally posted in Japanese at 22:21 Feb. 06, 2009)

The Entertainment division of Japan Media Arts Festival (Feb. 4-15 at The National Art Center, Tokyo) focuses on games, toys, devices, characters, websites and pretty much any kind of product and art considered "entertaining". The Grand Prize went to innovative new device "TENORI-ON" which is kind of a puzzle game and musical instrument. The products and arts including Nintendo's "Wii Fit" which received the Excellence Prize and recommended works such as"Devil May Cry 4" and "Kami-Robo (Paper Robots)" are exhibited and you can touch and play with many of them.
The Grand Prize winner "TENORI-ON" by YAMAHA.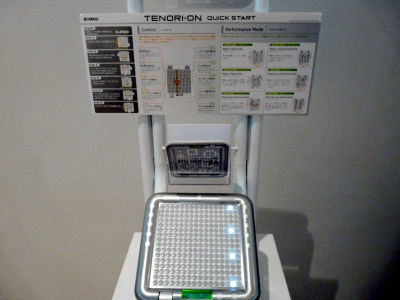 Designed by artist Toshio Iwai. A 16x16 matrix of LED switches that act as both controller and display. It's something between a puzzle game and a musical instrument, hard to explain.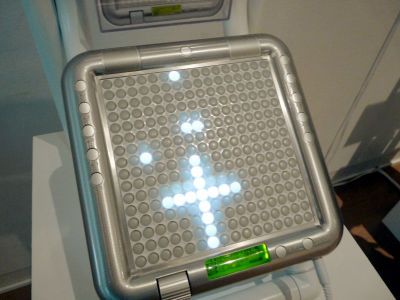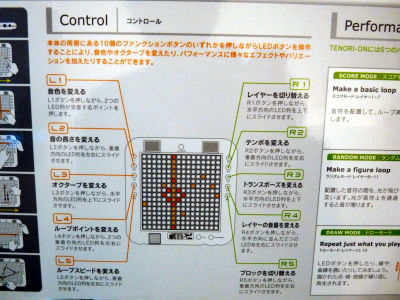 Watch the video and you'll get the idea.


People engrossed in Wii Fit.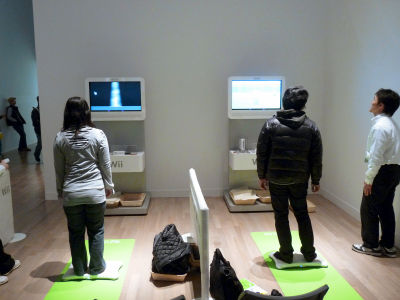 "FONTPARK 2.0" by Yugo Nakamura.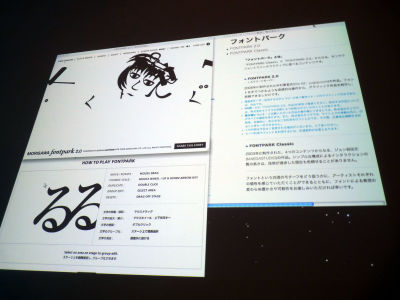 Play with fonts. You can draw pictures by decomposing and moving letters.


"otodama (sound ball)" by Ouka Mizaki.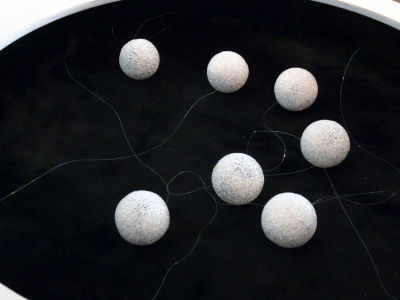 Each balls has unique sound and light that activates by impact and pressures. Bounce and juggle it to play.


"Kami-Robo" by Tomohiro Yasui.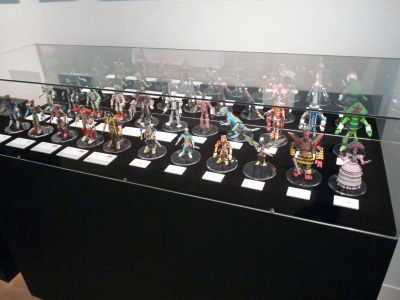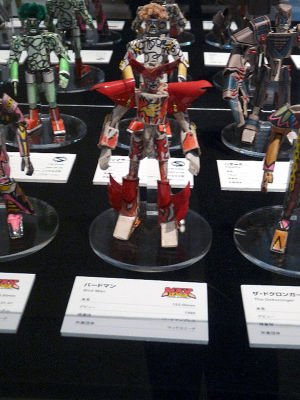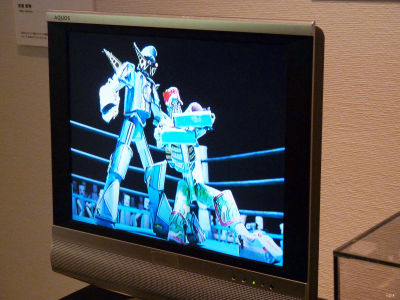 "levelHead" by Julian Oliver. Move the person inside by tilting the box and get through the maze .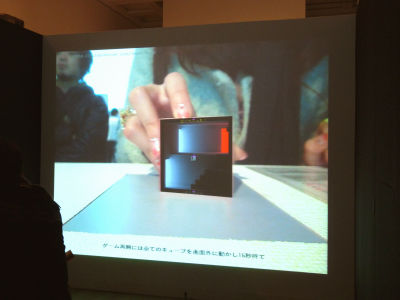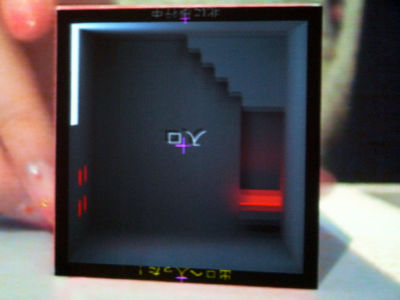 There were video games you can play with. This is "Devil May Cry 4". Popular titles such as "AQUANAUT'S HOLIDAY","Dragon Quest IV","Ryu-ga-gotoku Kenzan!" and "Africa" were also there.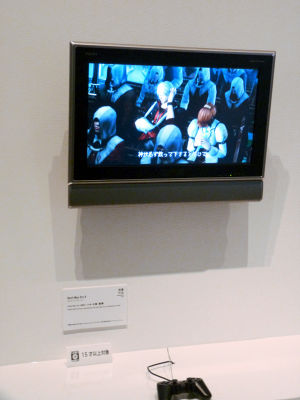 Related Posts:
Original manga manuscripts and enlarged panels at Japan Media Arts Festival - GIGAZINE

"Kara no Kyokai", "Strike Witches" and more -Animes screened at Japan Media Arts Festival - GIGAZINE

Bizarre and Fantastic artworks at Japan Media Arts Festival - GIGAZINE