Life-sized model of Natsuko from the iron work manga "Natchan"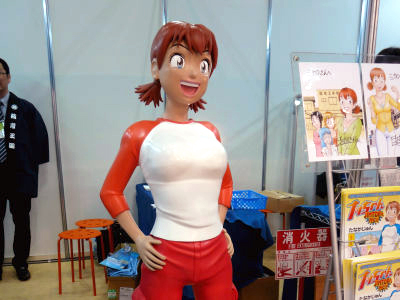 (This article was originally posted in Japanese at 11:45 Feb. 04, 2009)

Technical Show Yokohama 2009(Jp) - the 30th of the industrial exhibition showing technologies and products of Kanagawa based companies - opened today at Pacifico Yokohama, on the theme of "Technology, the strength to support Future".

We got the wind that for some reason, there happens to be a life-sized model of Natsuko - the heroine of Jun Tanaka's manga "Natchan" set in an iron factory - on display at there. Of course we had to see it for ourselves.

So here's a report of our visit.
Held from February 4th to 6th at Pacifico Yokohama.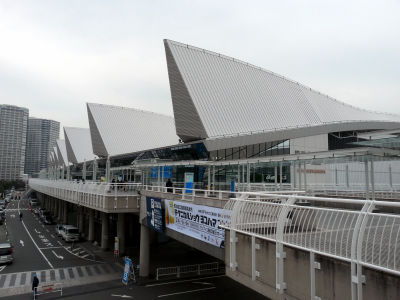 No admission charge.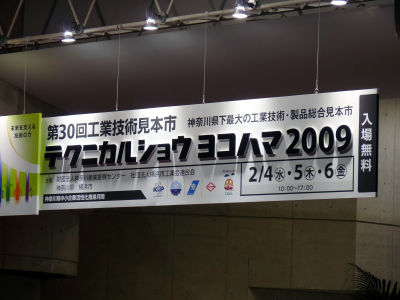 Opening speech was made.


The show opend by Shigefumi Matsuzawa governor of Kanagawa and mayor Hiroshi Nakata of Yokohama.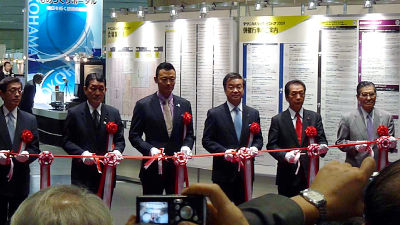 The model of Natsuko was made by Minaro Co.(Ja). It is exhibited at the "Shingitai" booth, a joint of four companies including Minaro.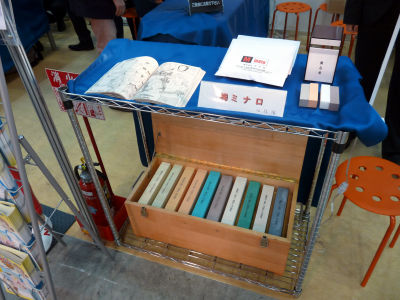 Natsuko (often abbreviated "Natchan")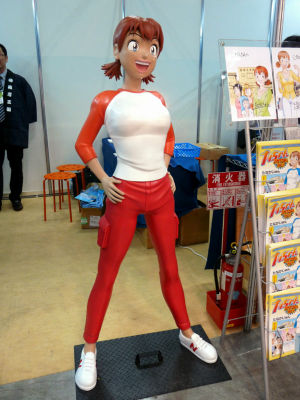 She appears to be a touch slender than in manga, but life-sized indeed.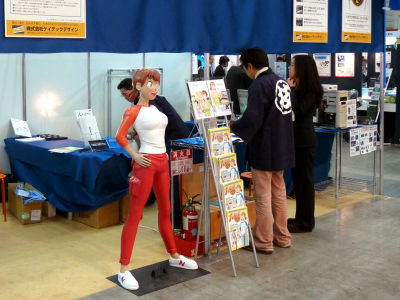 The author of the manga Jun Tanaka himself painted her eyes. You can see the process and more detailed pics of "Natchan" taken from various angles on Tanaka's blog.

(Japanese)Jun Tanaka's blog -Life-size Natchan completed!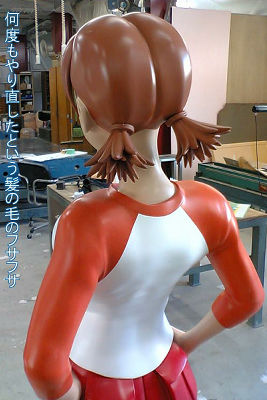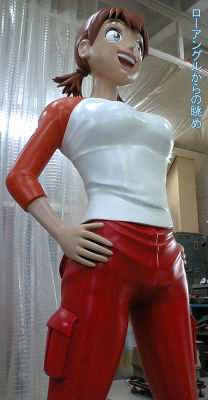 Pamphlet written by Jun Tanaka was distributed at the "Shingitai" booth.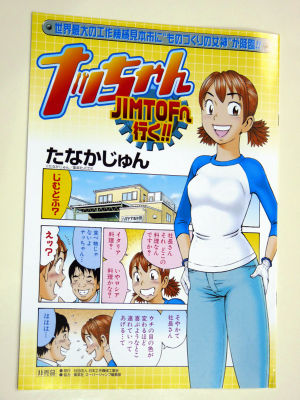 Autographed illustrations.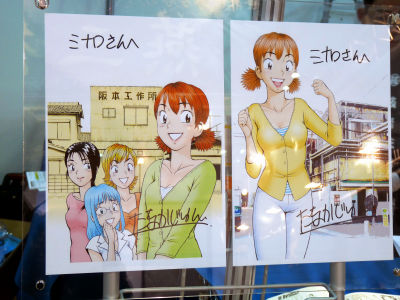 You can read some sample chapters of the manga from the link below.

(Japanese)Shueisha s-manga.net Natchan Excerpt

Minaro specializes on model building, mockup, casting mold and wood pattern. It also merchandises Chemical Wood (rigid urethane materials).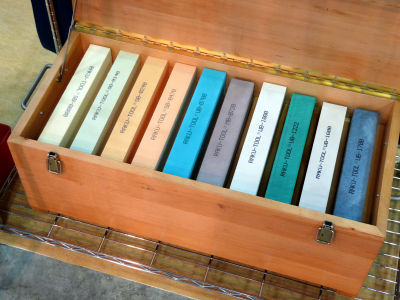 Samples of Chemical Wood were distributed.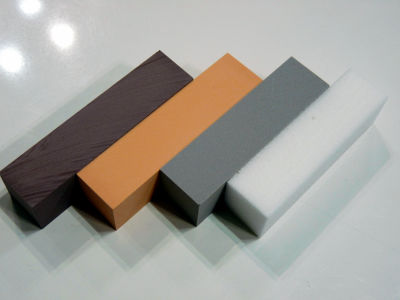 Related Posts:
"KINPAK":an Facial Mask made of 24k Genuine Gold Leaf - GIGAZINE

"Magical Girl Lyrical Nanoha" figure coming out from ALTER - GIGAZINE

A die-hard Gundam fan made 7 meter "Z GUNDAM" by 7 years of solo work - GIGAZINE