IO DATA to release CLANNAD Digital TV Tuner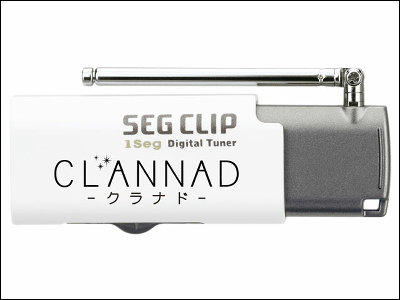 IO DATA is to Release Digital TV (1seg) Tuner collaborated with famous animation "CLANNAD". The product will be released with original software and package.

Also, a customer will get the chance to attend the special event, which invites Mamiko Noto the voice actress of the animation such as "Maria Sama Ga Miteru" and "Jigoku Shoujyo" as a host speaker.

Details are as follows.
(japanese)IO data

This TV tuner "SEG CLIP CLANNAD model" is dressed in the case which suggests the world of CLANNAD. The viewer application included with the product has a function that cute characters from the animation appears everytime you change the channel, which will much entertain the faithful CLANNAD funs.

CLANNAD viewer application.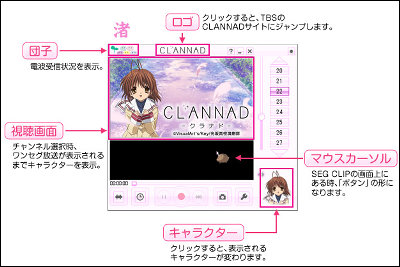 Original designed package and support CD.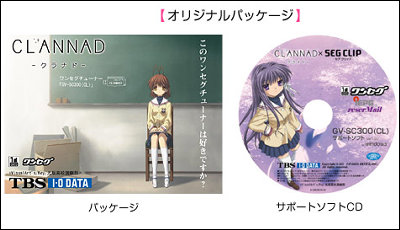 And, perhaps this will be the incentive, if you purchase the product from the direct shipping site ioPLAZA, the lucky 150 animation funs will get the chance to attend the famous voice actress Mamiko Noto talk show. Also, if you wants to get a free not-for-sale poster, then TBSishop provides the chance of getting one with the purchse of the product.

This article was originally posted in Japanese at 02:14 June 14, 2008.