Neon Genesis ASOGELION the Movie!!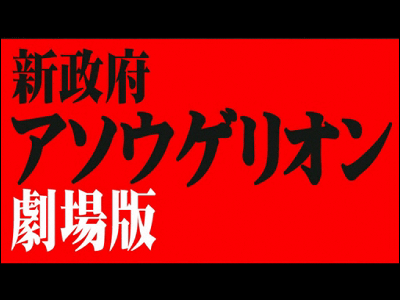 Here is a mock-trailer of "Neon Genesis ASOGELION the Movie", posted on YouTube. Taro Aso, the Japanese Prime Minister is featured in this awesome Evangelion-style video.

YouTube - Taro Aso × Evangelion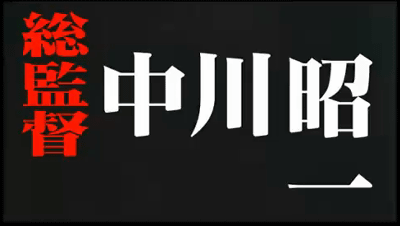 Directed by Shoichi Nakagawa (Minister of Finance in the cabinet of Aso)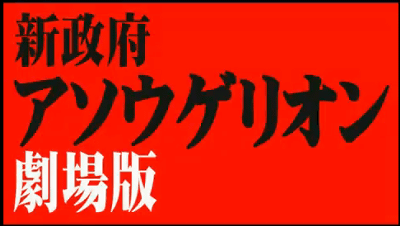 "Neon Genesis Asogelion the Movie"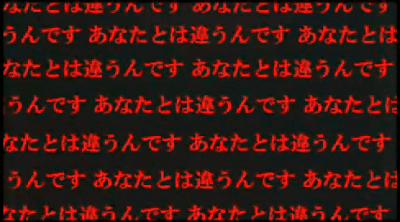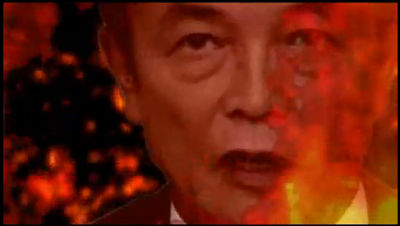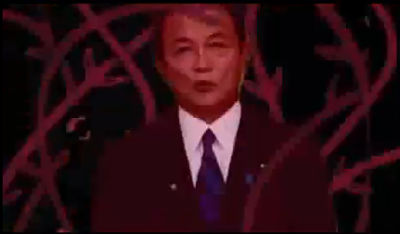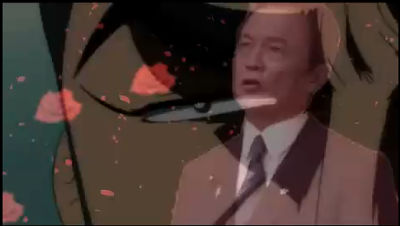 Duke Togo aka Golgo13 takes an aim at Aso.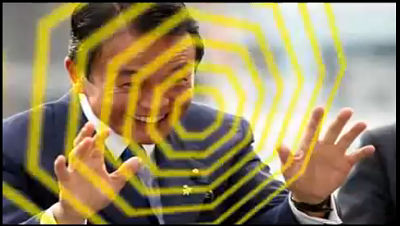 This is the AT field.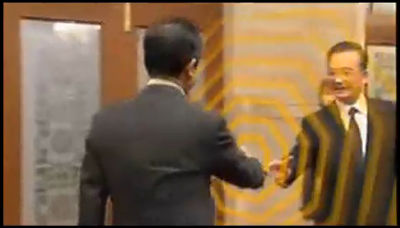 Shaking hands, activating AT field.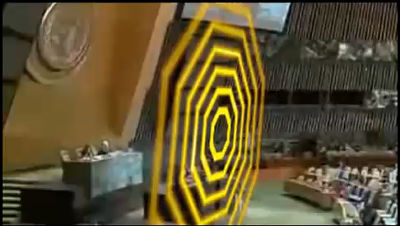 AT field active in the United Nation.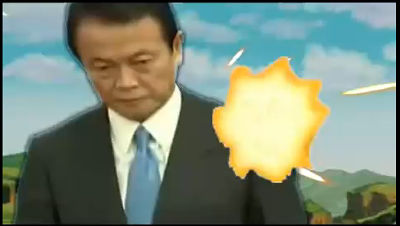 Bullet proof, or missile proof, more like.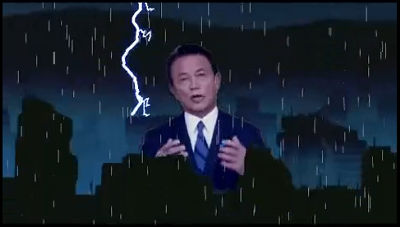 Bigger than the Marshmallow Man.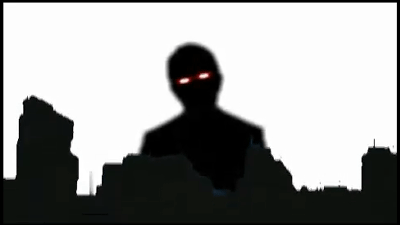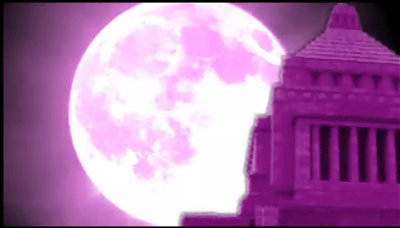 The Diet Building of Japan.


The Director gone AWOL.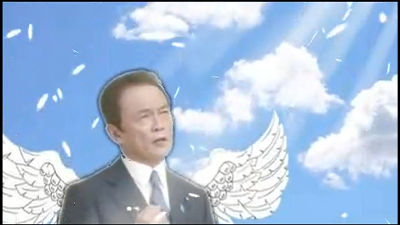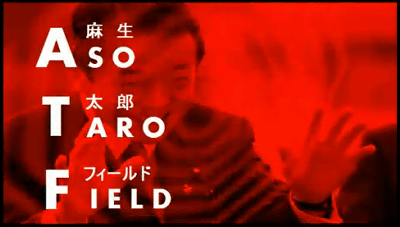 By the way, AT field stands for, you guessed it, "Aso-Taro-Field" !!

Related Posts:
Get Your Free EVANGELION New Year's Card! - GIGAZINE

Genuine or Forgery? Autographed Illustration of EVANGELION up to bid - GIGAZINE

This article was originally posted in Japanese at 11:28AM, Dec 1st 2008.
in Video, Posted by darkhorse_log