A die-hard Gundam fan made 7 meter "Z GUNDAM" by 7 years of solo work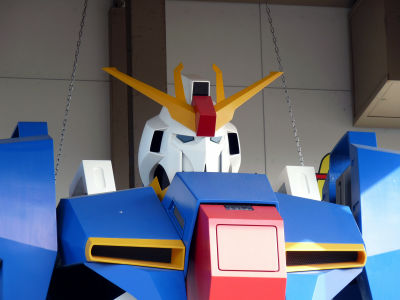 (This article was originally posted in Japanese at 09:55 Nov. 18, 2008)

Years ago we heard of the huge Mazinger Z statue in Tarragona, Spain, but unfortunately couldn't afford flying there for coverage at that time. Lately we've found out about a seven meter tall (23 ft.) model of Z Gundam in Tsuyama city, Okayama (which would be an easy one day round-trip from our headquarter in Osaka). No way in the world we could miss this one!

So here's a report of our visit, complete with a video and detailed pics.
(Japanese)Massive mobile suit on Kumenosato

The Gundam is located in "Michinoeki Kumenosato(Road-station Kumenosato)", a rest area on Route181. Hangar for the mobile suit becomes visible from the road way before other structures of the rest area.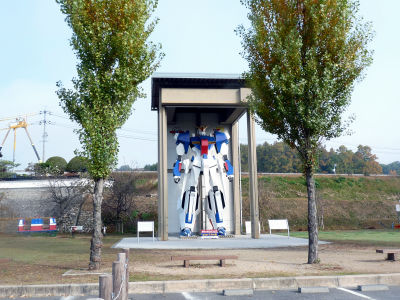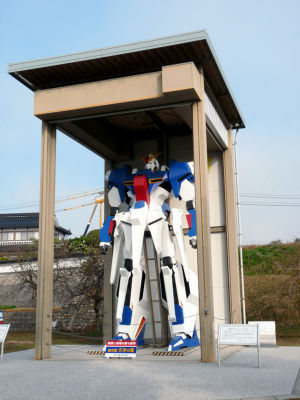 Made by Seiichi Nakamoto (born 1964), resident of Kume town (now Tsuyama city). Planned, designed, drafted and built all by himself. Dedicating seven years of his life, it was finally completed in December 1999.

Height: 7.0m (23.1 ft)
Width: 3.5m (11.6 ft)
Weight: 2t
Number of Crew: 1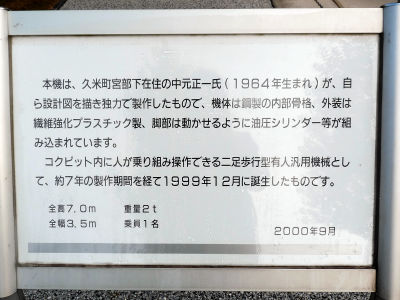 Z Gundam was originally designed by Kazumi Fujita for the anime "Mobile Suit Zeta Gundam" in 1985.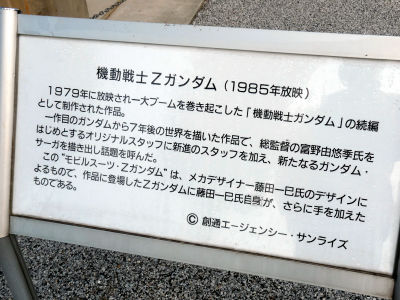 Legs are movable by hydraulic cylinder.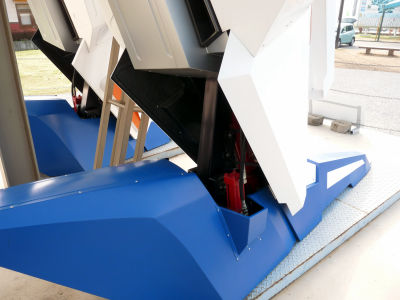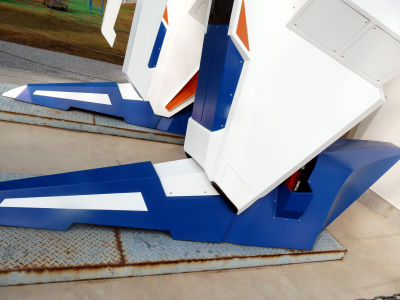 Small headed than you might have thought.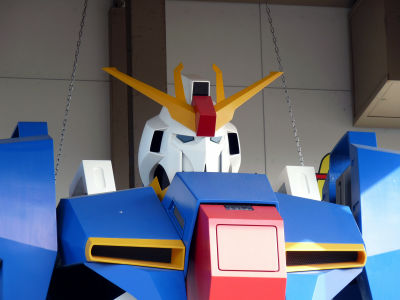 Built of steel interior structure armored by fiber-reinforced plastic.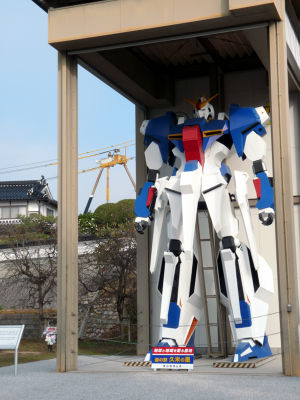 Massive.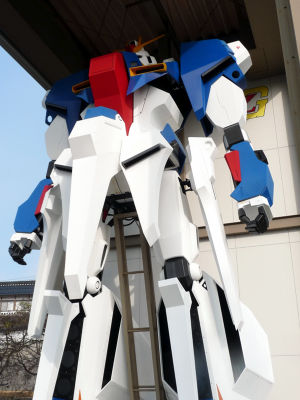 Rear.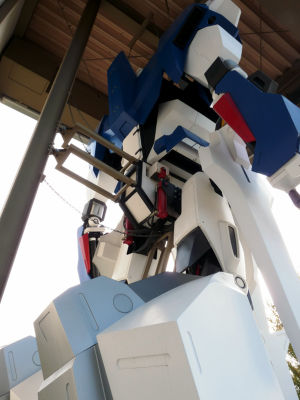 Speaker like things on its calves.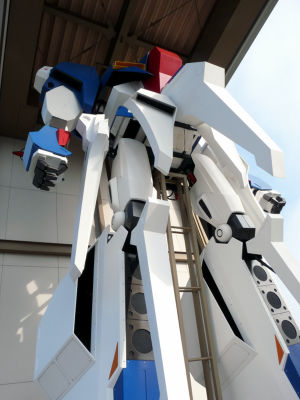 A.E.U.G.(Anti-Earth United Government) logo on the wall.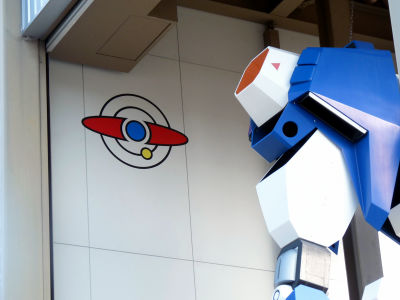 "Zeta Gundam" logo.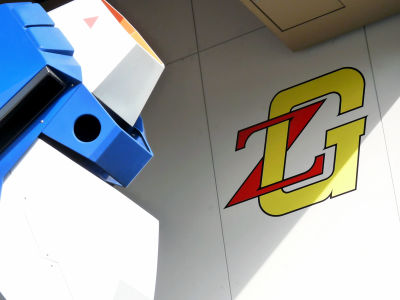 Awarded certificate of appreciation by the town mayor in 2004.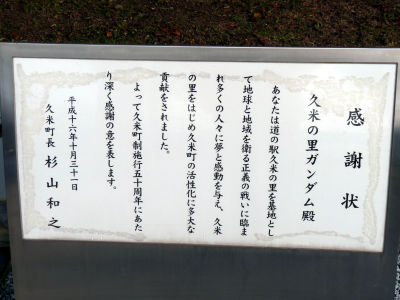 Size him up on this video.


You can see the Gundam in shop hour (9:30 to 18:00) everyday except the first mondays of the month when the rest area is closed. Fancy operating it? Test-riding event is held annually on the last Sunday of April. Book your flight now!

Related Posts:
"New GUNDAM expected": Poll on 30th anniversary of Mobile Suit Gundam revealed fans' wish. - GIGAZINE

"GUNDAM Muso 2" trailer in Tokyo Game Show 2008 - GIGAZINE