Why does my laundry stink when I hunged them indoor?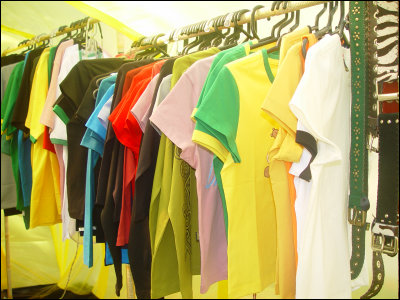 Do you smell your clothes before deciding what to wear? Do they smell? Do they sometime stink despite freshly taken from the washing line?

By this time you must have figured out that your laundry stinks when you dried them in your room. Japanese detergent-cosmetics-and-food company Kao Corp. announced that its recent research has determined the cause of the unpleasant smell, with suggested prevention method .
(Japanese)The cause of "smelly laundry" - Resident microbiota on human skin is involved.

According to this release, Kao Corp. determined that staphylococcus epidermidis, one of resident bacteria on human skin, is involved in the occurance of "smelly laundry" when the washings are hung to dry indoor.

Basically, the unpleasent smell occurs when the bacteria is harboured in comfortable humidity of laundry and feed on dirt (remaining protein and sebum from human body).

The mechanism of "smelly laundry"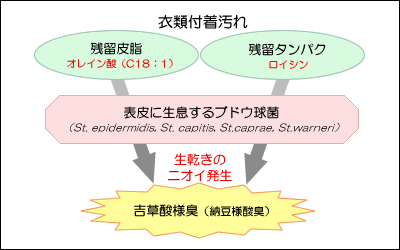 Remaining sebum (mainly oleic acid) and protein (mainly leucine) act as nutrition to bacteria (S. epidermidis, S. capitis, S. caprae, S. warneri) and cause the isovaleric acid-like smell.So to prevent the unpleasant smell, it is vital to wash thoroughly and leave no dirt. To terminate bacteria by using detergent containing disinfectant or bleach will be also useful.

Putting too much laundry in the washing machine can cause dirt to remain, but in such case spraying fabric freshener containing vegetable bactericide before drying is proved to be effective.

Related Posts:

This article was originally posted in Japanese at 16:18 Sep 11, 2008.
in Note, Posted by darkhorse_log