New high-performance computer expansion card based on the "Cell" microprocessor of PS3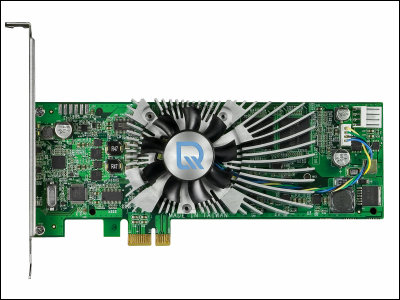 Lately we've reported the development of "SpursEngine" by Toshiba, processor applied with technology of the high-performance CPU "Cell" carried on PS3.

Leadtek has developed the WinFast PxVC1100, a PCIe accelerator based on the SpursEngine platform.

Read on for details.
(Japanese)CEATEC JAPAN 2008 - A high-performance image management card "WinFast PxVC1100"

According to this press release, Leadtek is introducing the expansion card "WinFast PxVC1100" based on "SpursEngine" processor at the Toshiba booth in "CEATEC JAPAN 2008", from September 30, 2008.

"WinFast PxVC1100" is a high-performance image management card for PCI Expressx1. It is capable of encoding and decoding MPEG-2 and MPEG4-AVC/H.264 format, editing and authoring video, and upconverting standard-quality images for high-difinition quality output.

The product comes with "DVD MovieWriter" and "WinDVD" softwares. Market price and sales date is not disclosed yet.

Related Posts:

This article was originally posted in Japanese at 11:30 Sep 10, 2008.