Something happens to "Crayon Shin-chan" on September 4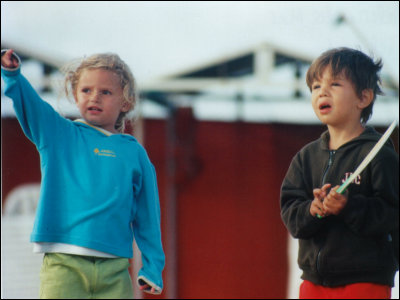 Rumor has it that a big announcement is coming on September 4 concerning "Crayon Shin-chan", the serial comics originally started in 1990 which became children's favorite by the anime adaption in 1992. Starring cynical kindergartener "Shin-chan", it's a comedy full of dark humor and sexual references, hugely popular although not approved by some conservative parents and PTAs.
(Japanese)September 4 when something happens in Crayon Shin-chan!

A company called Rocworks acquires a license from the Futabasha, and announced yesterday that a new service involving "Crayon Shin-chan" is to be launched on September 4.

According to the press release, it is to become a innovative big project to blow everybody's mind. The new service is said to be "Influencer to change the method of the Japanese education". What on earth is going to happen?

Crayon Shin-chan first appeared in a Japanese weekly magazine called Weekly Manga Action, published by Futabasha. The anime Crayon Shin-chan has been on TV Asahi since April 13, 1992, and has also been aired by Adult Swim, the anime television network, Animax across Japan, Hungama TV in India, and in several other countries worldwide.

Incidentally, this Rocworks company deals with following businesses, according to its website.

Contents of business

Production, manufacture and sales of digital contents such as images, games and music
Planning and development of online games and management of the service
Service business on the Internet

Related Posts:

This article was originally posted in Japanese at 00:00 Sep 03, 2008.
in Note, Posted by darkhorse_log