Sony sells the first 240Hz LCD television in the world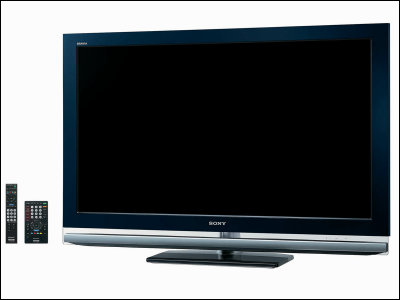 Sony announced 240Hz LCD television "BRAVIA" in the world for the first time.

The thing that the indication performance of two times of 120Hz LCD television which gets rid of a feeling of the afterimage which is characteristic of the LCD television which is the main stream with a high-end model at present is realized and a smooth image can be reflected in the above so far.

Details are as follows...

(Japanese)240Hz LCD television "BRAVIA"

According to this release, it is said that Sony Co.,Ltd. sells the full HD L.C.D.television "W1 series" that motion picture indication is possible by 4 times and for the first time in the world from November 10. 46V type and 40V-type 2 models, line-up.

A W1 series made "motion flow 120Hz" that a feeling of the afterimage which was characteristic of the L.C.D.television was decreased by creating an image newly between the image and the image evolve more. The indication of that result every seconds 240 frame became possible.

The image figure of "motion flow 240Hz" which realizes a smooth movement by inserting the frame formed newly between the frame and the frame.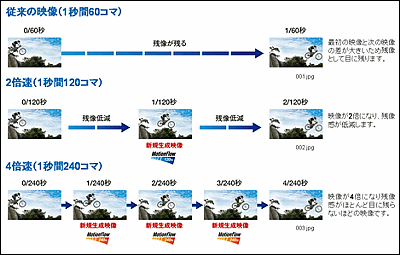 As for reaching production as a large LCD television, Sony was the first though Samsung announced that a liquid crystal panel was developed 240Hz in May.