Rumor of the revised Nintendo DS coming out soon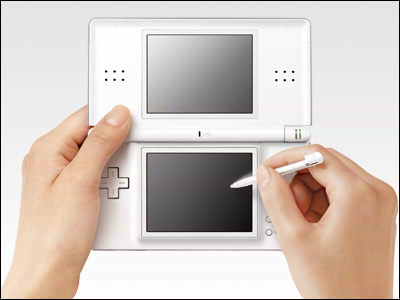 Recently, Sony had released the PSP-3000, which is said to be equipped with one of the best LCD of the game consoles. And now, Nihon Keizai Shimbun is saying Nintendo is to pursue Sony with their revised Nintendo DS.

The present Nintendo DS has been in the market for nearly two and a half years. Will this long silence be broken at last?

Read on for a detail.
6767 MITSUMI NIKKEI NET

According to the article, a Goldman Sachs' analyst pointed out that Mitsumi Denki (Mitsumi Electronics) has great possibilities, and they will be playing an important role in the video game related industry.

Analyst mentioned that there will be more oppotunity to accept an order of parts and assemblies than ever related to Nintendo's portable game console "new DS".

We have no idea whether the word "new DS" refer to the new version of Nintendo DS, but it does make us look forward to have one.

This article was originally posted in Japanese at 14:58 Aug. 22, 2008.