Kano Sisters going Pixar,

The Kano Sisters (Kyoko Kano and Mika Kano) are Japanese celebrities famous for their seductive bombshell figure and outrageously expensive lifestyle, while seeming to have no real occupation aside from partying and "be seen at", creating a kind of enigma.

Now their mysterious life is made into animated cartoon, "ABUNAI SISTERS -KOKO&MIKA-". The CGI animation is produced by Production I.G, the studio with world wide recognition of works like "Ghost in the Shell""KILL BILL" and "REIDEEN".

You can watch a teaser episode of "ABUNAI SISTERS" (dubbed in English) free at the official website.
ABUNAI SISTERS
http://kanosisters.net/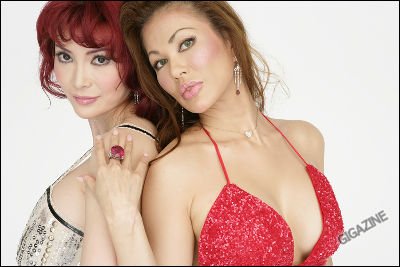 The story could be categorized as Sexy Comedy, or kind of a two girls' Charlie's Angels - KOKO and MIKA become the "Super Heroines" and fight against the evil- according to the product discription. It's basically punching and kicking and dodging bullets and rolling around in revealing outfits. When the super power detects evil at work, a buzzer goes off and vibrate their boobs. In other words, there's no significant plot. Just sit back and enjoy the sexy fun with lots of cleavage !

"KOKO" character, based on Kyoko (the elder sister).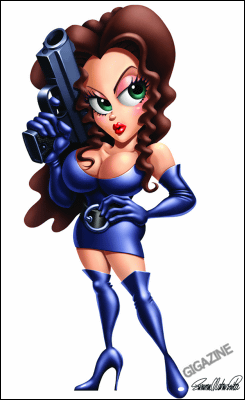 "MIKA", modeled after Mika Kano.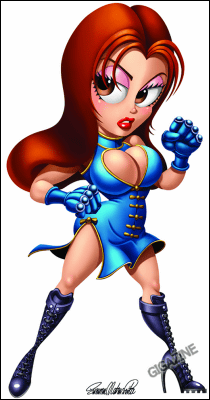 Susumu Matsushita, one of the leading illustrators of Japan, designed the cute and sexy characters.

The DVD will be released to the world wide market through Netprice. The price is determined by Gathering (Group Buying system) and the ordering period is from Oct.1, 2008 to Jan. 29, 2009.

© KANO SISTERS ANIME Production Committee

Related Posts:
in Anime, Posted by darkhorse_log