Poorman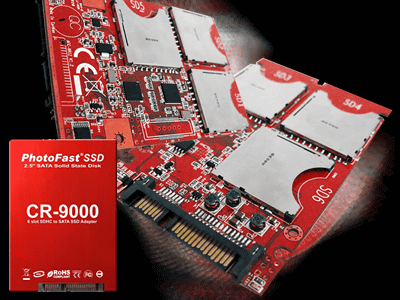 SSD recently used in Netbook like EeePC has much higher performance and energy efficiency compared with traditional HDDs. But it's high cost is the bottleneck of the popularization. This kit which makes cheap SDHC cards into one big SSD volume to make you cost-severe geeks satisfied.

Detail is as follows.
:: PhotoFast Japan :: CR-9000

CR-9000 has a SATA interface and six SDHC card slot and make a RAID-0 alley with those connected 4-32GB SDHC cards. The speed is 130MB/s read and 85MB/s write at fastest. Photofast is to release the card in late June and the price will be about 13 thousand yen($140 approx.).

Although the price of the real SSD is falling, CR-9000 enable you to make big-volume SSDs in low prices.

This article was originally posted in Japanese at 02:14 June 14, 2008.