Report: Tiger Corporation's awesome customer support.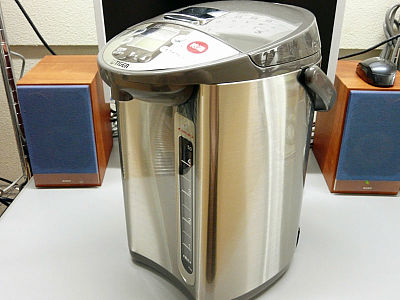 (This article was originally posted in Japanese at 16:05 Feb. 23, 2008.)

Our electric water boiler is our lifeline. We really count on it. On every meal and coffe break, whenever, it serves us with hot boiling water. It would entertain our caffeine-addicted guests a lot.

At first, we used Toshiba's 3 litre jar, but it needed several time's refilling a day, which was bothering.

So we've decided to look for some bigger jar、and on 13, Nov. 2007, we purchased Tiger Corporation's PVG-H500, 5 litre electric water boiler. Being useful, it satisfied us very much.

But on the 4th of Feb. 2008, just before the 3rd month anniversary of this thermos jar coming, the trouble has come. Coming to office and turning on the power, we found something wrong with the jar. The power kept turning on and off. There was something wrong with temperature indicator,too. It shows "10c(celcius)" while boiling and "98c" with cold water in it with a stony silence. There obviously some kind of malfunction with this hard working thermos jar. LCD display was also dizzy.

Certification says that in case of malfunction, we may want to bring the product to the local store where we purchased it. But we can't do so as we shopped it online, . The only thing we could do was to make a direct request to the company. What would happen?

Follows the truly amazing story.


The certificate saying us to bring the product to the local store, which was impossible.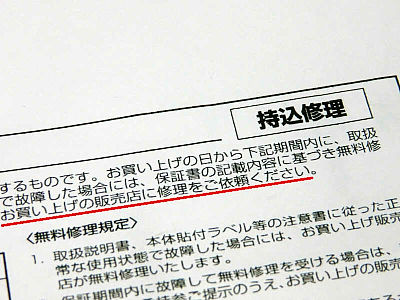 A indicator...something wrong is going on.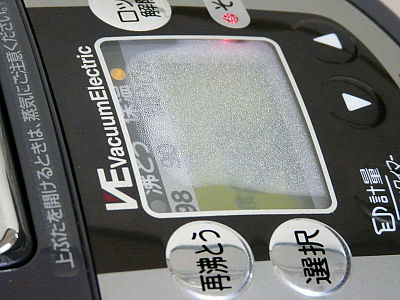 dew condensation……?where did steam come in from?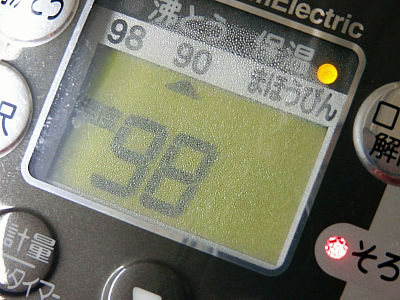 water is boiling while indicator shows "10c". Strange, huh?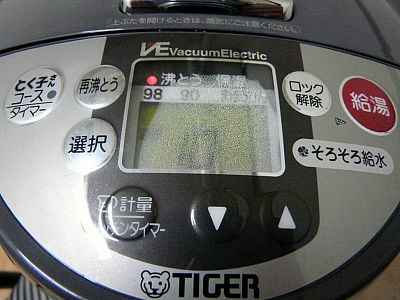 Confirming the trouble, we called CS section of Tiger Corporation. The company told us that we don't have to bring it to the local store, which was not existing for we bought it online. All we have to do is to just send the jar to the company, they say. They asked us the date when we purchased,Nov.13th, 2007, and we answered it. It seemed like that they were just going through the thing so called standard procedure, then here came the difference.

The Company:
"We shall send you the same type of jar by no later than tomorrow morning, for we think there would be inconvenince with out it"


GIGAZINE:
"!"

We never thought they would send us the substitution. That was too much for just an usual powered thermos jar.

The Company:
"We will send you the substitution with the reusable carton. So when it arrived, pack the product you wish to repair in the carton and send it back to us. When shipping, please use the freight-collect form attached."

GIGAZINE:
"!!!"

Yes. One of the obstacle to requesting repair is cost of packing and sending. We normally throw away the empty cardboard box, which makes our repacking very difficult. The company's proposal encourages us very much because we don't need to take much care on packing. Also, shipping fee is chareged to the company. That encourages us, too. We told them the name of the shipping company we were going to use, and the next day...


On the morning of February the 5th, 2008, the substitution arrived. A quick response, isn't it?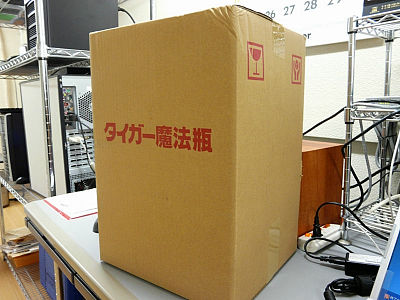 With the form attached、every single item is filled. Perfect job.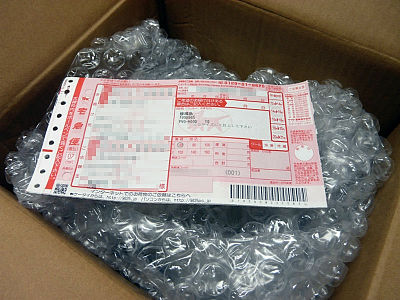 The substitution. It will be a great help.


The same big 5litter version. Smaller one won't do good. No compromise.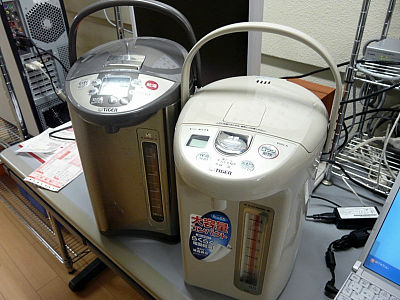 Shipping back was an easyjob. All we had to do was to repack the product and to attach the freight-collect form. After a week the product would be back, then we would repack the substitution again and send it back.

Feb.13, repaired jar arrived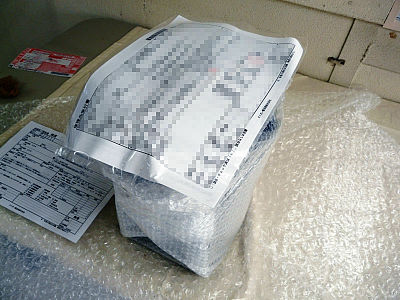 An detailed repair completion report, saying why they went wrong and what had changed. The report concluded that the malfunction was caused by the leakage which wet and rot the control board. Though the breakdown happened within the guarantee period, it was surprisingly perfect job. In addition, it'S free.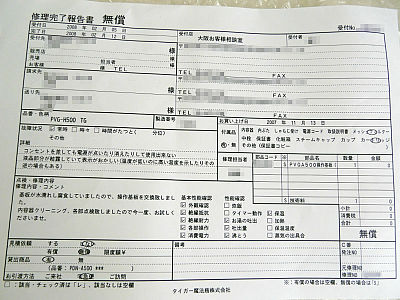 Within the package, there was a description sheet. Much consideration.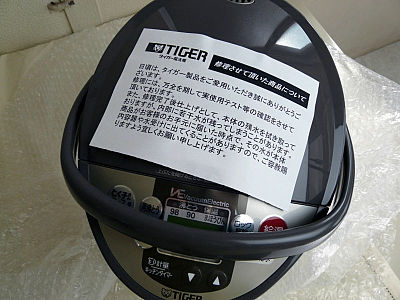 We've got many things repaired, but never seen so satisfying service before. It's only a ordinary thermos jar, but it's our essential and their proud product. Just as you'd expect from the company's name, Tiger Thermos Jar company's customer support is nearly perfect we suppose. For CS section is not profittable, the company usually outsource, or just make hundred-percent subcontraction with some foreign call center service, only to reduce their cost. But from an point of view of the customer relation, we say that the quality of customer support will define the quality of the company itself.

Again, Tiger's customer support is just awesome. We root for it.