"MagicCube5D" the Rubik's cube on the fifth dimension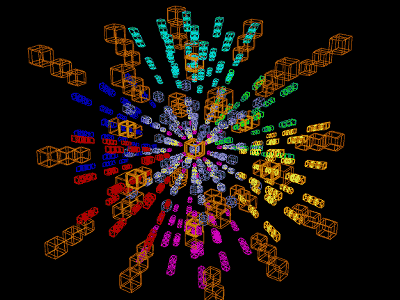 (This article was originally posted in Japanese at 11:55 Jun. 05, 2006.)

Born in 1974, Rubik's Cube has been a pronoun for three-dimensional puzzle. This 3 by 3 by 3 vivid-colored cube has sold over 300 million cubes and still going.

Those who wants more difficulty, more than 7 by 7 by 7 version, "MagicCube5D" provides you the Rubik's Cube on the fifth dimension. For those who are not interested in puzzles? Auto-solve mode shows you beautiful and mysterious move of cubes.

Read on for details.

MagicCube5D
http://www.gravitation3d.com/magiccube5d/

First, you need a Microsoft .NET Framework Ver. 2.0 environment. If you don't have one, download and install it.

If you succeed in installing, the software shows you the mysterious group of cubes. Double click on the pink cube to alternate them.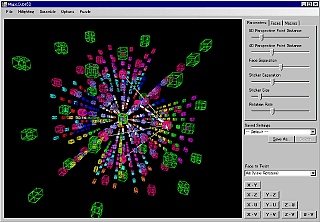 To shuffle cubes, Select "Scramble" -> "Full"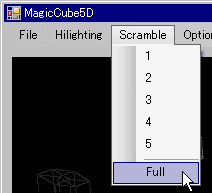 If you have messed up, use auto-solve mode. Select "Options" -> "Solve". As soon as you activate, mixed-up cubes starts furiously rotating and sorted in order.



Well, actually we can't describe the difference between fourth dimension and fifth dimension. But we can still say that "Parameters" menu enables you to change appearance of the cubes.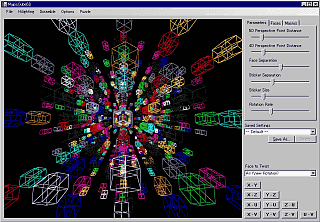 The following page offers the JavaApplet version of the 4D Rubik Cube. Feel free to give it a try!
Magic Cube 4D Applet
http://www.superliminal.com/cube/applet.html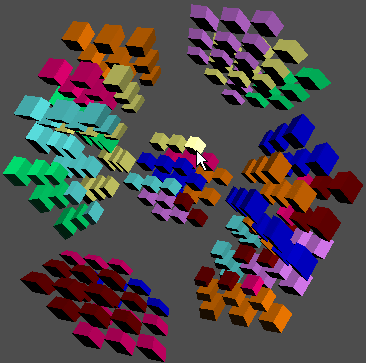 Related Post:
"Cube Rush" simulator improves your agility - GIGAZINE

"Dngn" barrage simulator on Flash - GIGAZINE

"Grow Tower", the latest Flash Game in the beloved GROW series released - GIGAZINE

Sakusaku Monster Battle - GIGAZINE

in Game, Posted by darkhorse_log