"Stellarium" offers your own planetarium on desktop.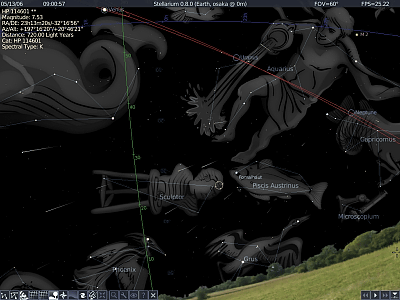 (This article was originally posted in Japanese at 09:22 May. 13, 2009.)

You'll never think a free software can do this. It's a beautiful, precise and easy-to-use simulator of the horoscope, works on Windows, Mac OS X and Linux.

Just click on where you live on the map and you'll see the horoscope just as same as you actually see outside of the window. And more, you can see how stars would be like in daytime, not only nighttime. You can also fast forward the time like a real planetarium that shows you the dynamic view.

Here follows the basic instruction.
Stellarium
http://www.stellarium.org/

The default direction is south. You'll will not see stars if you launch the software in daytime. So, press "A" to stop the simulation of atmosphere and force night mode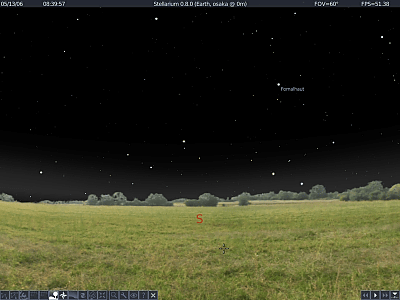 There are setting buttons on left bottom so you don't have to memorize all the keyboard shortcut. Please check the position of mouse cursor in the screenshot. OK, let's give it a try.

Press "C" to show lines to connect the stars constructing horoscope.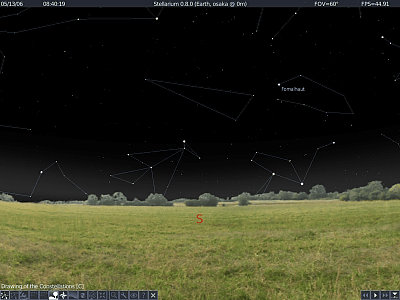 Press "V" to show the name of horoscopes.


Press "R" to show the images of horoscopes, which makes it more like a planetarium.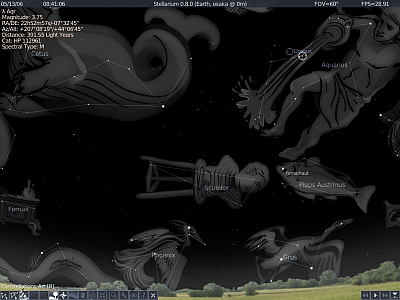 Press "A" to toggle atmosphere effect, which switches night and day.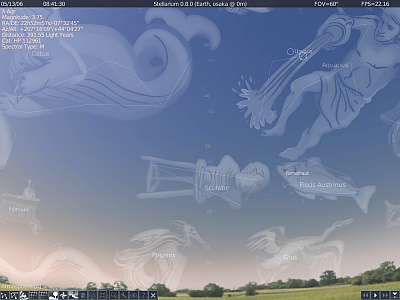 You can change the color of the lines to red.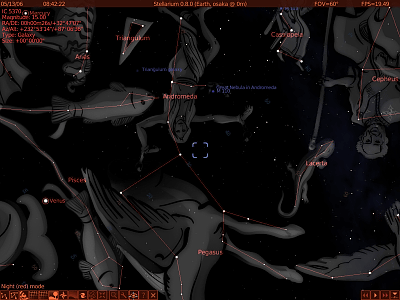 "Save as default" to apply and save change in setting.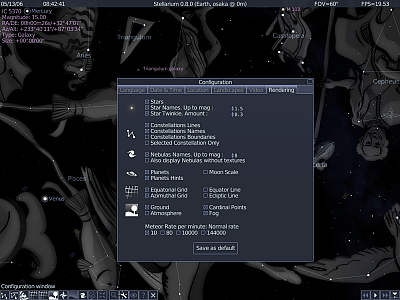 Tweek "Date & Time" to show the sky of the arbitrary date.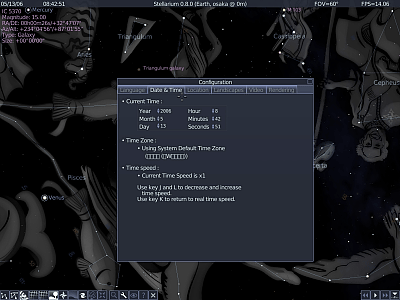 When you choose your position and click "Save location", the software will show you the sky from the position from next time. Check out the google map so that you can get latitude and longtitude of your place to tell more accurate position of your house.


Change the scenery from "Landscape" menu.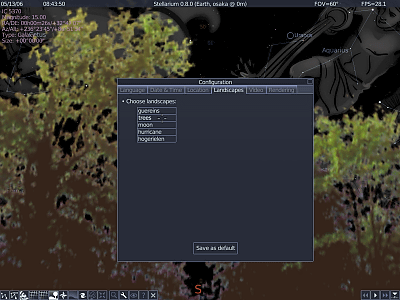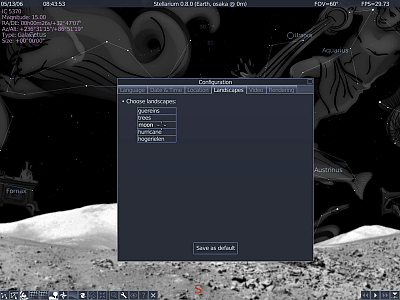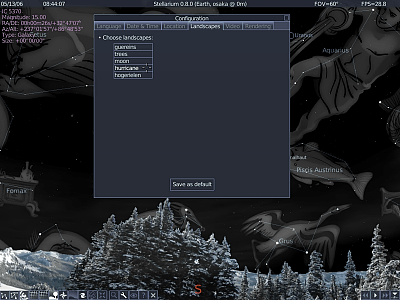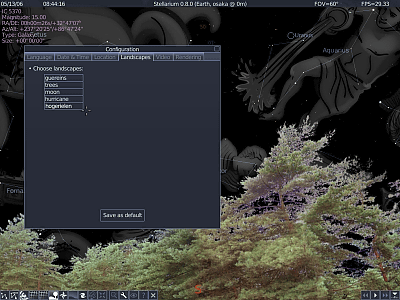 The right bottom buttons are for time control. x2, x4 fast forward can be selected. It's very interesting to see horoscopes moving.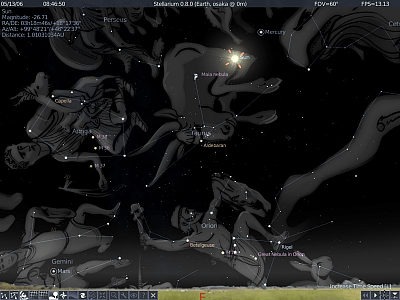 For other features, press "?" for help menu. The software provides zoom up, planisphere mode, fisheye lens mode, track trace mode and so on. We recommend shooting star mode, "9" key, which shows band of meteors.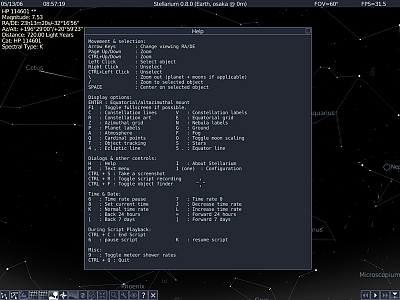 Related Post:
"Cube Rush" simulator improves your agility - GIGAZINE

PSP got another new color, and "Little Big Planet" to be ported to PSP - GIGAZINE

Simulate to Stimulate -"Cleavage Movement Simulator" featured on PSP game "Kamen no Maid Guy" - GIGAZINE

"Dngn" barrage simulator on Flash - GIGAZINE